Allow me introduce you to the other half of B6182! We talked about the A-line skirt a couple of weeks ago. This top is intended for drapey woven fabrics and is a little less structured than the B6183 princess seam top, with a more relaxed fit. All the shaping is accomplished though the center-front seam and darts, both of which allow you to adjust the fit as needed and also work as a fun design detail.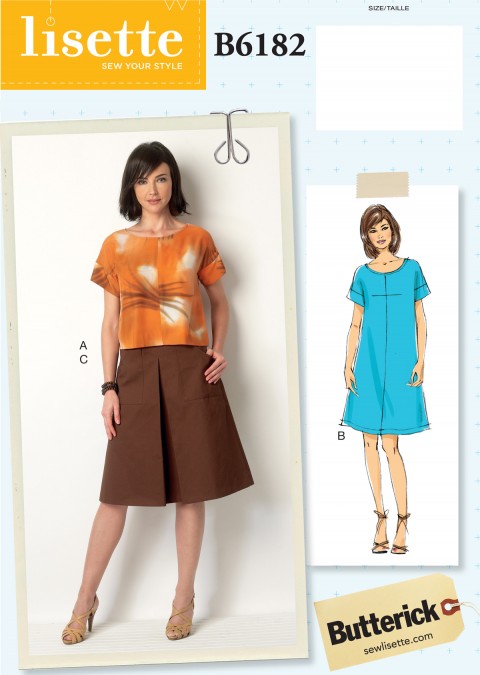 I'm really looking forward to sewing and wearing this one, which I just cut out using beautiful double gauze from Cotton and Steel. I think it's going to be really comfortable to wear this summer. But there are so many directions you could take this pattern depending on your fabric and styling choices, ranging from dressy to very casual. Here are some ideas to get you started.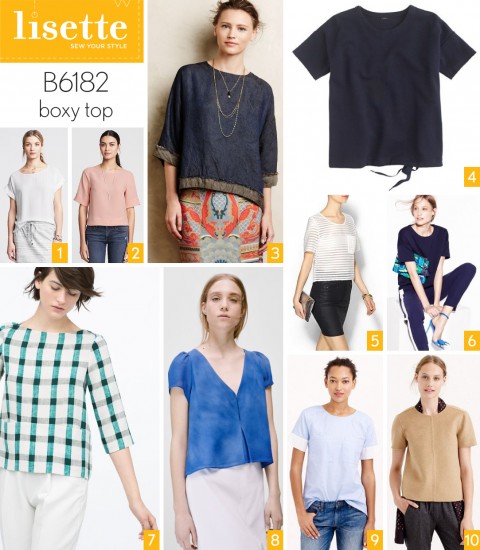 1. Relaxed, chic white for spring and summer
2. Pretty shade of pale pink. I've got a real passion for this pale peachy pink color right now.
3. Drapey denim or chambray.
4. Navy with a drawstring added to give it a casual, sporty vibe.
5. Sheer tonal stripes add a dressy feeling that would also be work-appropriate.
6. Silky navy gets that whole athleisure feeling when styled with sweatpants. Wear it with a pencil skirt for a more classic look.
7. How great is this yarn-dye check for a cute top?
8. I love the watercolor silk of this top. Have you tried hand-dying fabric yet? It's really easy and fun to try, and you can find all the information and supplies you need at Dharma Trading.
9. What about oxford shirting with contrast sleeve cuffs? Oxford has been making a reappearance in fashion, which is great because it's such a versatile, classy fabric. It also wears beautifully.
10. For fall or winter, try wool boucle.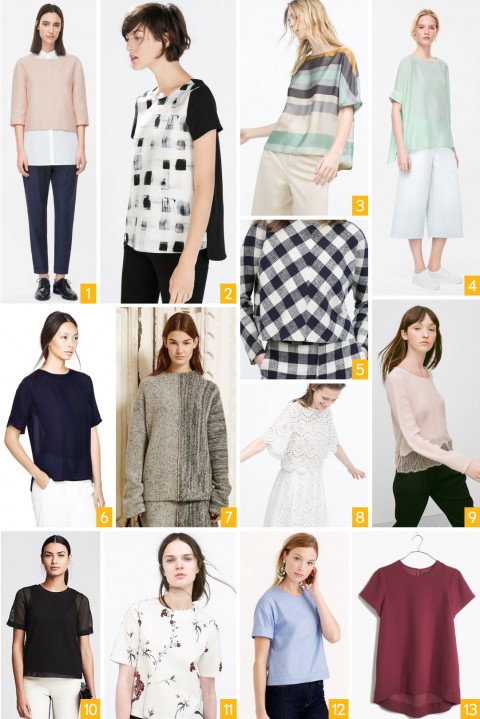 1. Here's another pale pink top layered with a crisp white shirt underneath for a more trendy look.
2. Lengthen the top a bit and color block it with a combination of printed and solid silk to get this look.
3. Love the awning stripes! These muted colors are beautiful for spring and would be surprisingly easy to wear.
4. Try it long and slouchy in a pale mint green.
5. Aren't these checks cut on bias fun? I really love this idea.
6. Very elegant in semi-sheer navy or black silk. It might be fun to play with textures for this top, too. What about pairing satin with sheer? Perhaps a sheer back and a satin front?
7. Fleece or sweater knit would give the pattern a completely different, slouchy feeling, especially if you lengthen the pattern.
8. Beautiful in all lace.
9. Or try adding just a lace hem!
10. This would be fun to try: sheer sleeves with an opaque body.
11. Love the floral print on this one.
12. Crisp shirting for a menswear-inspired or tailored feeling.
13. Marsala, if you want to be on trend with the Pantone color of the year.
And don't forget the dress version, too! Isn't this one cute?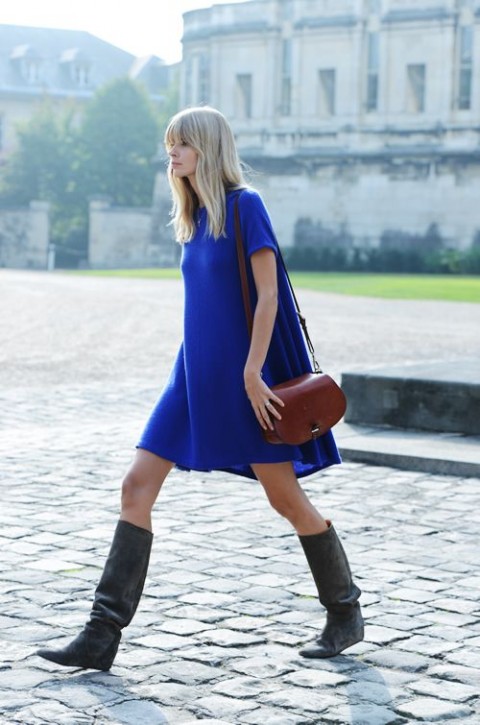 You could use a crisp cotton, too, for a casual summer dress.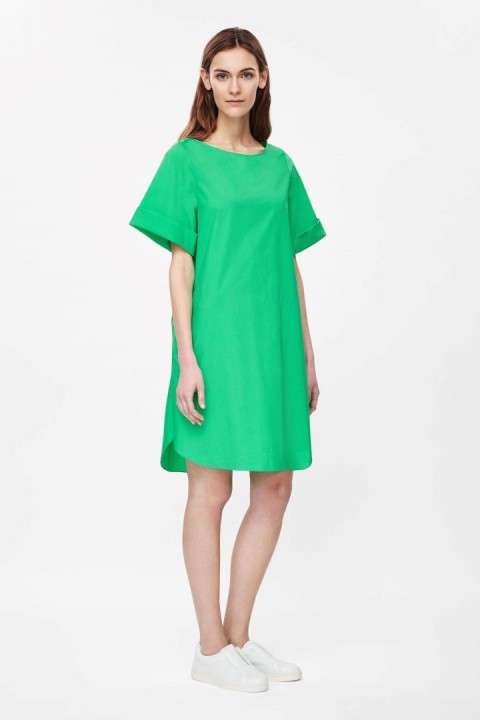 But I also love this dressed-up version with layers of organza.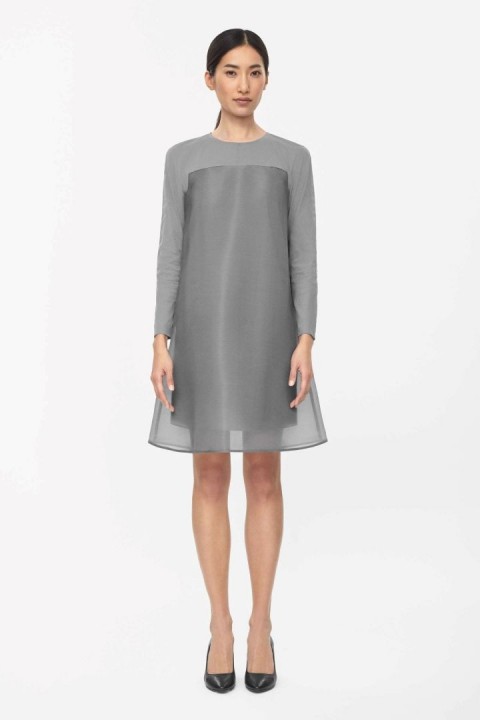 I hope these ideas have inspired you to try the pattern. Perhaps you'll consider joining one of our sew-alongs? It's been fun to gather all these ideas for each of the new Lisette patterns and I'm excited to see what you sew with them. After all, our tag-line for Lisette is "Sew Your Style"!