Recently there's been a resurgence of interest in '70s-inspired apparel. Have you noticed it? Witness the recent Yves St. Laurent show (now on its way to the UK!), and the new Yves St. Laurent + Halston exhibit. It's all over the runways right now and making its way into your closet, I promise. You may not be aware of it yet, but it will find its way to you eventually. I talked about fashion trickle-down recently in my column for Sew News.
I've also been seeing a lot more safari-inspired clothing, which makes me happy. When I was designing at Tommy Hilfiger I started collecting catalogs from the original Banana Republic company because I loved the look so much. I wanted to do something along these lines in the new Lisette collection, and that led me to the skirt with Lisette B6182.
A few things I like about this pattern: I love the high waistband. You can't see it in the photo because the top covers it, but it's a tall waistband that will give you a nice defined waist and a long line. It will also give you a little more coverage if you decide to pair it with a slightly cropped top, so you won't need to worry about showing more skin than you intended. But if you prefer a regular zipper, that's a really easy change to make, too. As you know, I love a nice invisible waistband, so we included that too. And of course there are those applied pockets, which give it a nice sportswear feeling and are so easy to make. Leave them off if you want the skirt to be dressier, but we all like pockets, right? And these won't add any unwanted bulk or width to your profile.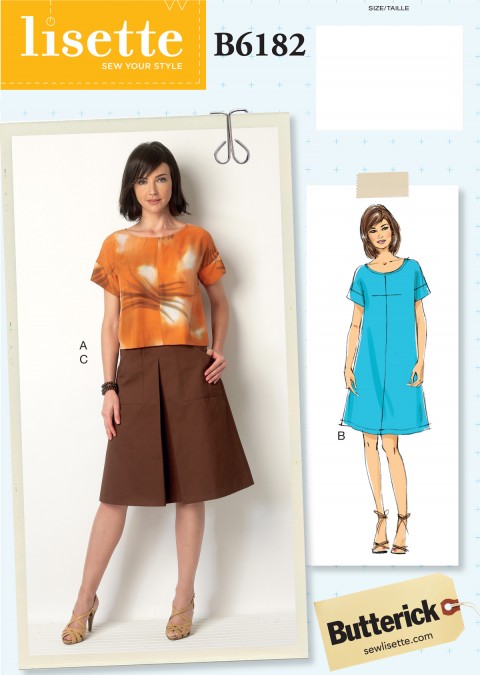 Both the '70s and the safari look inspired this new a-line Lisette skirt, B6182, so I thought it would be fun to give you some fabric and styling inspiration for this style. You can find many more images and ideas in my Lisette Pinterest board, too.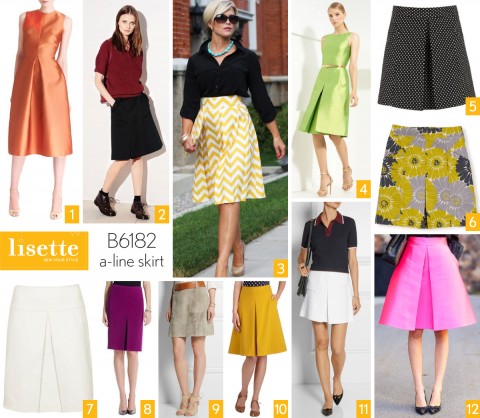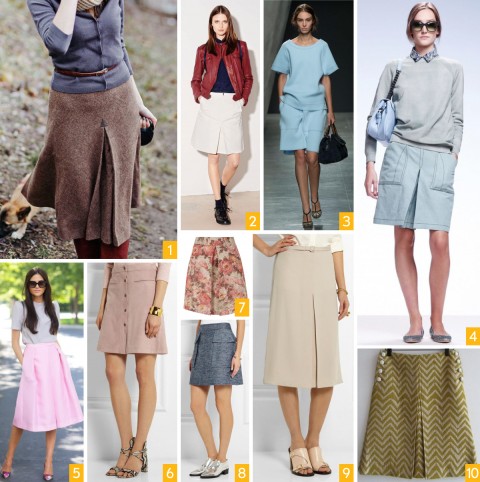 Personally, I think I might sew myself an indigo skirt similar to this one, which I know I would wear all the time.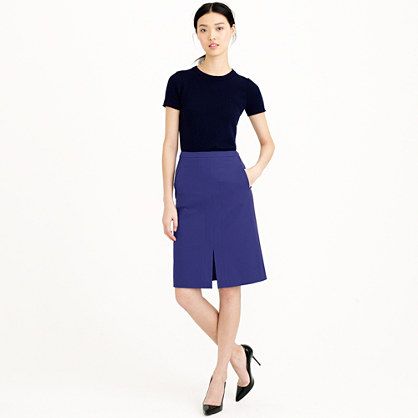 How are you planning to sew it? Don't forget: more images and ideas on the Lisette Pinterest board!