Have you ever owned a piece of clothing that you wore far more often than you ever thought you would? Back when I used to design for Ralph Lauren we had all sort of perks, and my favorite was the amazing sample sales.
At one of those sample sales I found a black fleece moto jacket that I've been wearing ever since. It's cozy and warm and surprisingly versatile. In fact, the versatility of that jacket has impressed me over and over again. At one time I might have thought that a moto jacket was strictly for a more dangerous person than myself. But I've found that the moto jacket can go almost anywhere! I wear it to meetings, to evening events, and of course on weekends. I mentioned this versatility the other day when I introduced the new Lisette patterns, but I thought it might be helpful for you to see the moto jacket in action, in its natural habitat. So I've been collecting photos for you!
I shared one idea with you last week: wouldn't it be great to embellish the jacket with tonal embroidery like this?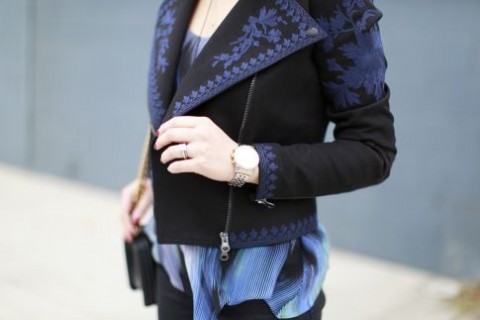 But there are so many other ways to make and wear this style!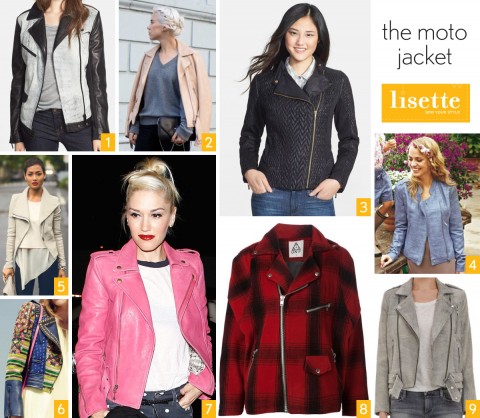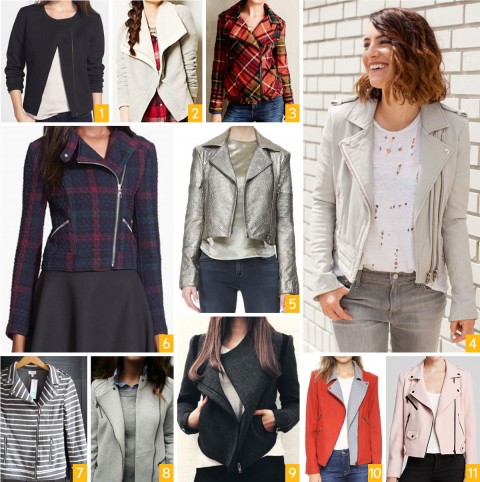 And that's just the start! I saved some of my favorite images for my Lisette Pinterest board. Take a look for lots more ideas and for larger, un-cropped views of the photos above.