Have you noticed all the color that's showing up in fashion this fall? The stores are showing lots of bright, pure colors, and on the runways for fashion week everyone seems to be focusing on color and especially on prints for spring.
Here are some photos I took while I was out shopping today. This is such a refreshing change for New York, where we're usually all about neutrals and black. Not this season!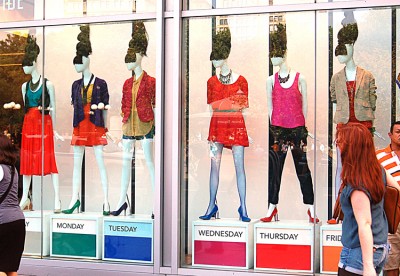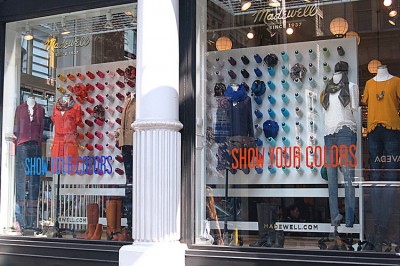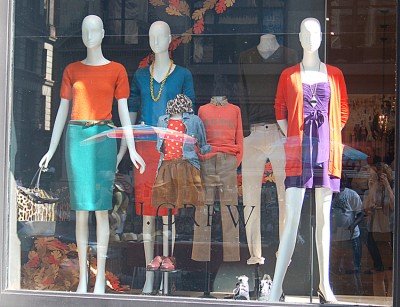 How are you wearing color right now? Are you mixing colors like the mannequins in these windows, or are you focusing on a single color? Or are you wearing color at all?