Today I'd like to introduce my first collaborative pattern with S, who has become quite opinionated about fashion and style. Last summer in New York, we were doing a little shopping and she fell in love with a little dress similar to this. It was pricier than something I would usually buy for a 14-year-old, but I could see why she liked the style so much.
So we've adapted it a bit, added an option for shorts, and we're both quite pleased with how it turned out! Now it feels like a style that could be worn by S and her friends, but that I would also feel very comfortable wearing.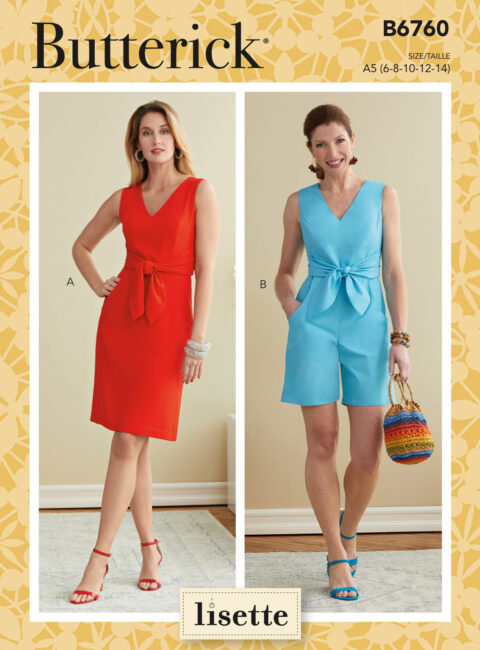 This style is a different take on the wrap dress or romper because the wrap happens in the back and ties in the front! This gives you more security, and of course it's adjustable because of the ties. Plus, pockets!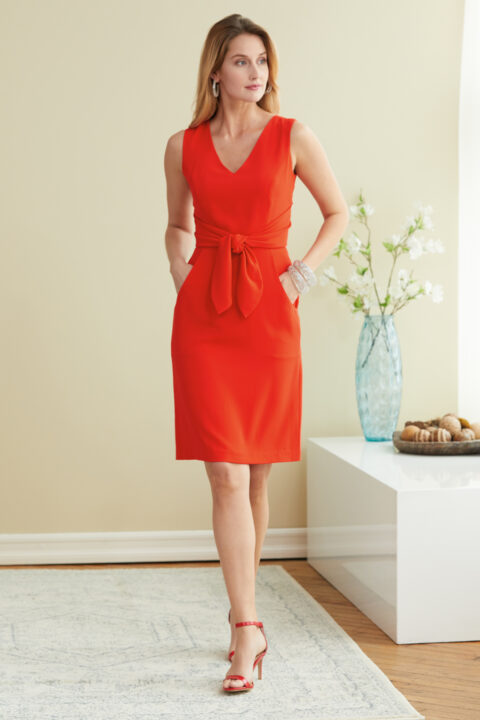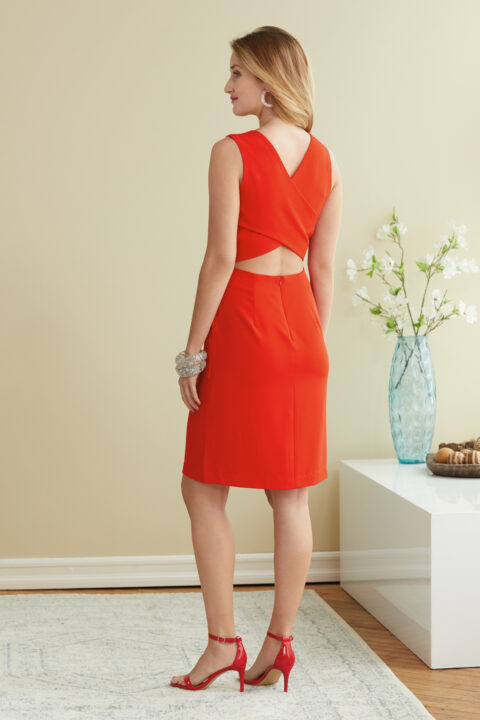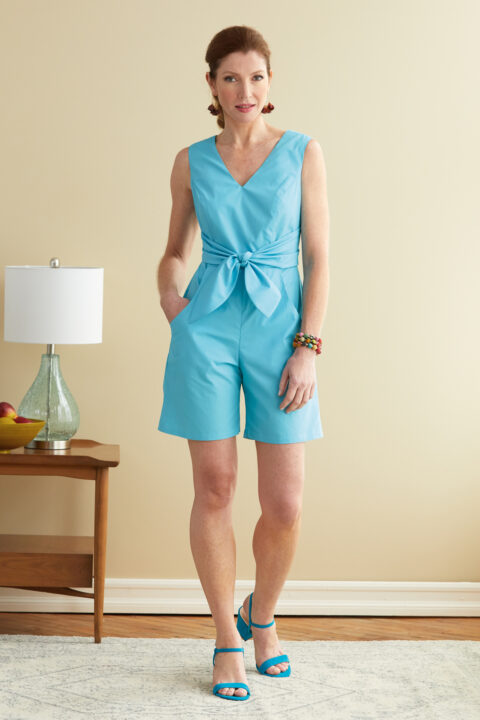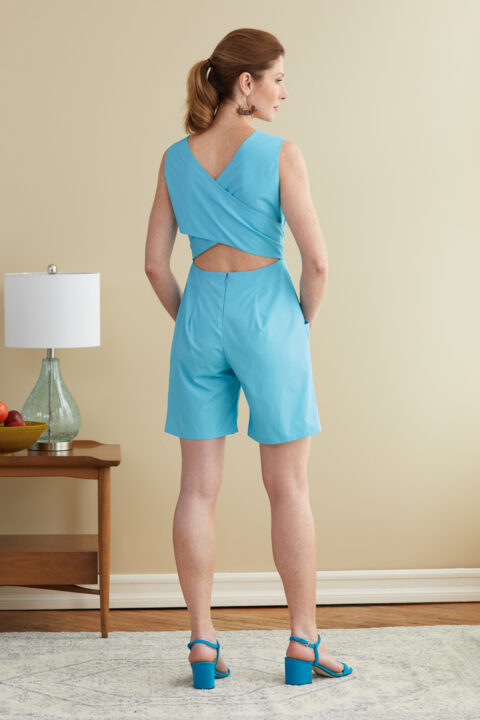 Both views have a fully-lined bodice with princess seams to help you get a good fit, as well as a center-back zipper on the skirt and shorts to make it easy to get in and out. (And did I mention the pockets?) I'll probably shorten the skirt and/or shorts a bit for S, but they're both a good length for me and for anyone else who prefers to show a little less leg.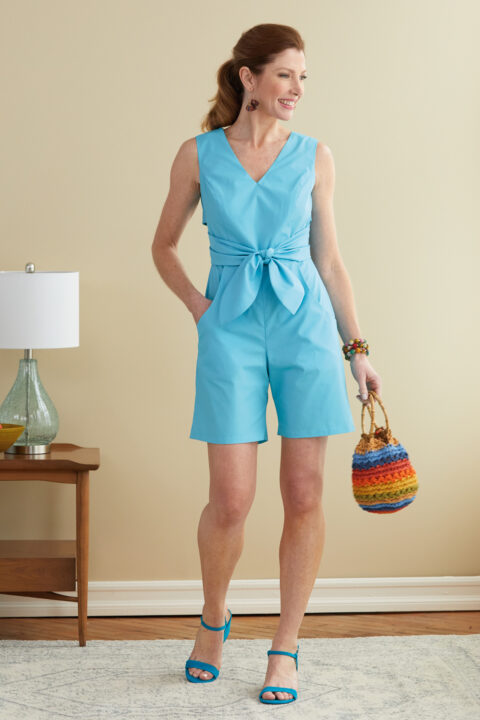 In terms of fabrics, I prefer something with a little weight and drape for this style, like crepe or a heavier rayon. But you can also use linen, cotton and cotton blends. And I'd definitely use a cotton lining for this one. Anything else just sounds too hot to me, but obviously it depends on where you'll be wearing this. I think both styles could easily be layered with a jacket for a business environment, too.
I hope you have fun with this style, and I can't wait to see what you do with it! You can pick up your copy of Lisette for Butterick B6760 from the shop at Oliver + S (and everywhere else Butterick patterns are sold). Don't forget to tag us #sewlisette, #B6760 and #butterick so we can see what you make and how you wear it!