If you like color blocking as much as I do, we have a perfect new sewing pattern for you!
Here's the new Lisette for Butterick B6708 sewing pattern. I feel like there aren't really many asymmetrical patterns out there, and since I often find myself admiring color combinations (here are some color ideas from Pinterest if you need a little inspiration for yourself), I thought it might be nice to have a pattern in which you can combine two or more colors. Or two textures. Or you can sew the entire dress in one color as well, if you prefer. Maybe you want to play with a little flat piping instead of color? Lots of options.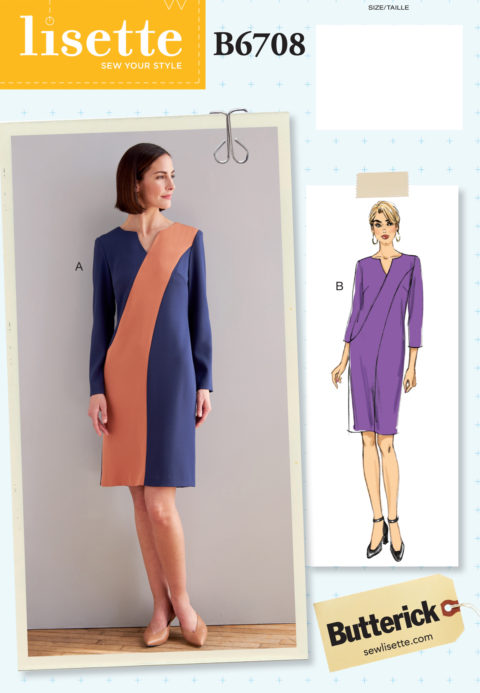 The dress itself is quite simple. It's basically a not-too-fitted sheath dress with seaming that's a fun play on traditional princess seams. It also includes simple bust darts so you can easily make adjustments to get a good fit. But what's really cool–to me, anyway–is that although I designed it for woven fabrics like crepe, you can also use a stable knit like ponte. So it will be really comfortable, too. I would imagine it would be quite cozy for fall and winter. And even if you sew it from one color, the style lines will keep it interesting, like a little surprise. I'm sure you've seen someone wearing an item of clothing that seems really basic until you look more closely and discover that it's more complex than meets the eye. Imagine this dress sewn in charcoal heather and you'll understand what I mean.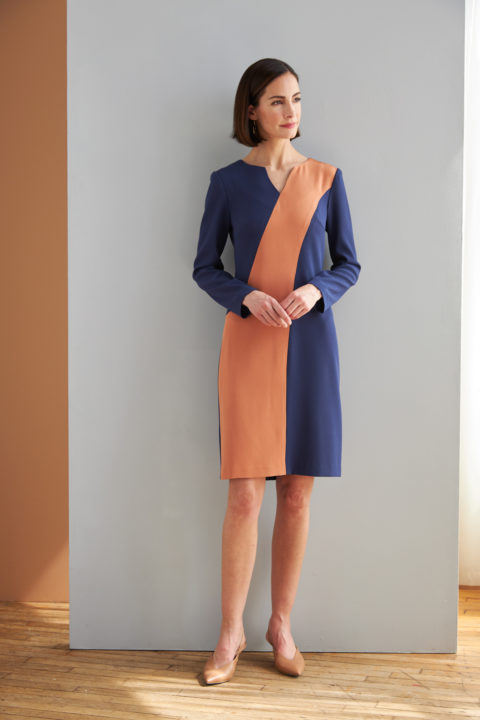 The back has princess lines from the shoulder, which makes it easy to fit. There's nothing to keep you from color blocking back here, too.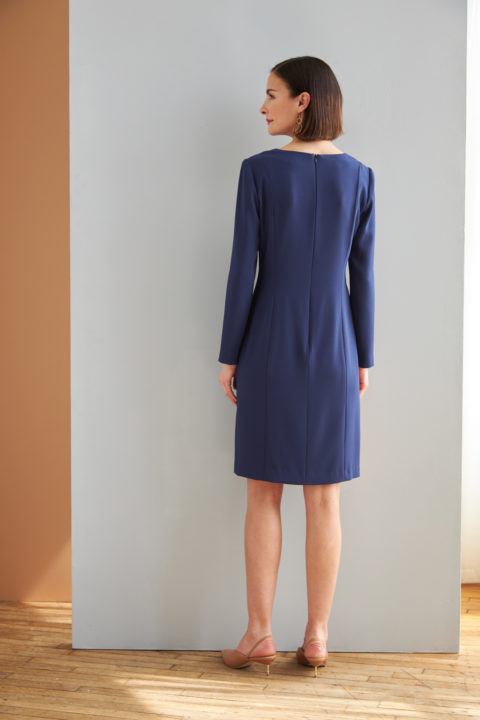 I think these "lifestyle" photos are supposed to help you imagine the dress at home or at work, although that wall below looks a little flat to me. (On the other hand, I love the floor. And I'd wear those shoes All. The Time. I feel like they're calling my name.)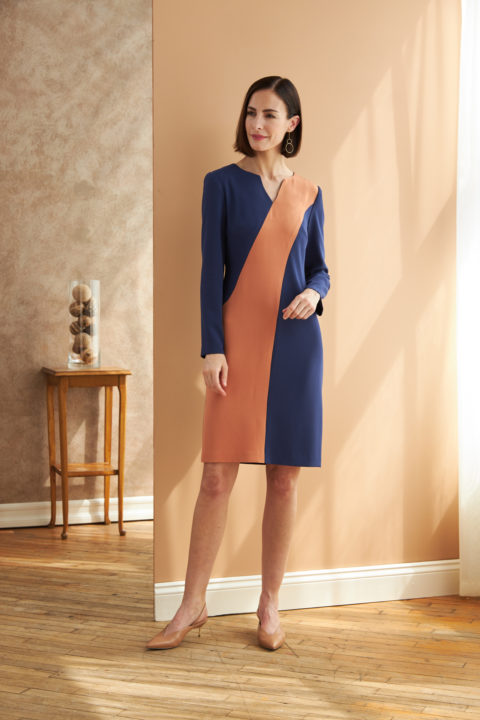 I wasn't able to find many photos on Pinterest to inspire you for this style. What I wanted to show you, however, is that in addition to color blocking you might want to think about combining a solid with a print or a texture. I love the idea of a lace overlay or a floral or a geometric for one section. My Pinterest folder for this style can be found right here.
What do you think? If you sew this pattern I hope you'll tag us on Instagram #sewlisette and #B6708. You can pick up a copy of the pattern for yourself right now or anywhere Butterick patterns are available very soon. Have fun with it, and show us what you make!