Spring is almost here, and that means it's time to introduce you to our new season of Lisette for Butterick patterns.
I'll start today with my favorite, Lisette B6561. This is one I had been contemplating for a while before I finally sat down and designed it, and I'm really pleased that we were able to include two very different styles in one envelope. I think it gives you lots of options.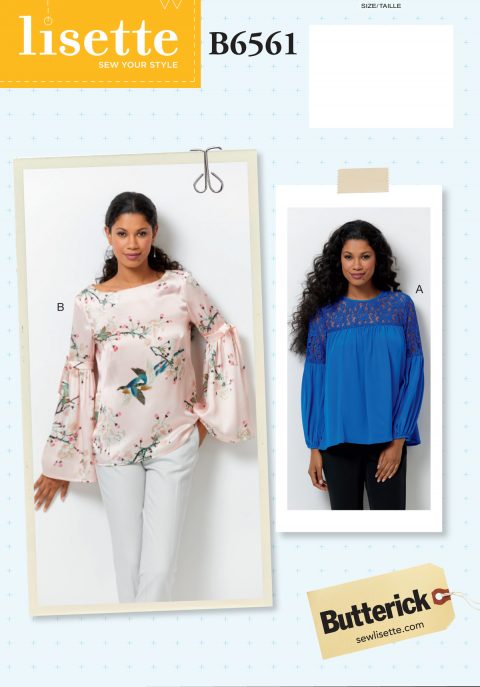 View A, the blue lace top, has an empire yoke with full gathered body and sleeves. I knew right away that we needed to use lace for this one. Isn't it pretty? It's really easy to sew, too. I'll show you one I made for myself shortly.
View B is the one I'm really in love with, however. That fabric! This one has French darts and cute ties at the sleeves.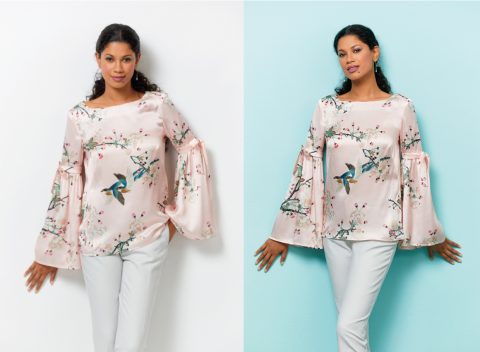 Both views have a simple button-loop closure at the back neck.
Need some fabric and styling ideas? Don't worry, I've been collecting them for you.
One of the things I like about this pattern is that you can take it so many directions, depending on your personal style and preferences. I love the feminine lace option, but I also like that cool Parisian Isabel Marant-type style, too. Maybe instead of lace you'd like to play with applying ribbons to get a little more of that boho feeling.
For those of you who prefer View B, this one is all about the sleeves, of course. Try using lace for the full ruffled sleeve, or maybe try a border print at the hem of the sleeve. Somehow this style just begs for silk satin, in my opinion, but it will work with many other drapey fabrics as well.
You can see all these ideas and more in my Lisette for Butterick B6561 Pinterest board. Be sure to tag your creations #sewlisette and #B6561 so we can see what you've made with this pattern.
This style will be available soon everywhere that Butterick patterns are sold.