I'm excited to introduce you to our two new Lisette styles for the Butterick Fall 2017 collection.
Our first new style this season is Lisette for Butterick B6482. I love this silhouette and, as it turns out, this generally covered-up style has been predicted by the New York Times to be the defining silhouette of this decade. (Which is such a relief after a few years of nearly naked red-carpet looks….)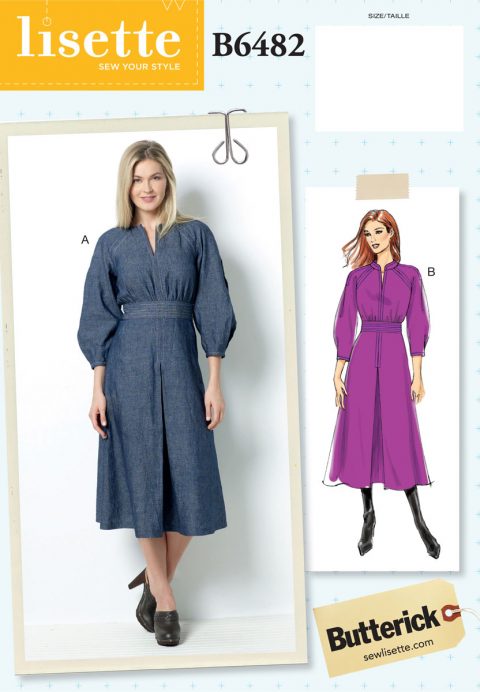 Here's what I like about this style: a little sleeve interest! (You know my thing with sleeves these days.) This raglan sleeve has a shoulder pleat to add volume, which I think is a lot of fun.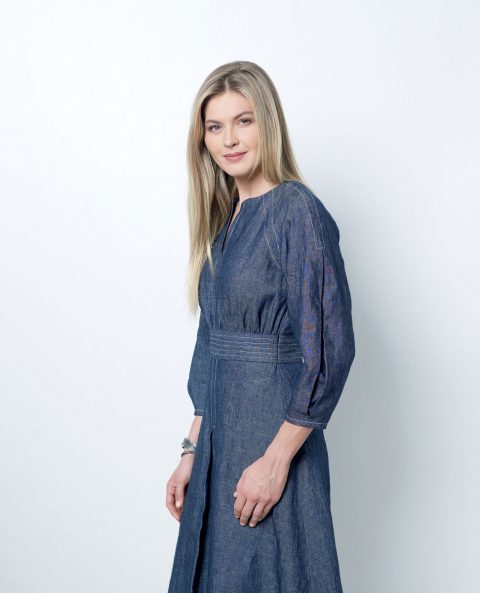 It also has a defined waist just for those of you who don't like "shapeless" fashions, a blouson-style top (no darts, although you could easily pinch out a dart if you want less fullness at the waist) that will be easier for fitting those of us who need a different size top and bottom. Plus topstitching (or the option to topstitch) to add a sportswear detail to the dress. I kind of love that inverted box pleat at the skirt's center front, too, because it matches the pleat on the sleeves. And you can choose whether to include the little collar (View B) or not (View A). I'm a collar girl, personally.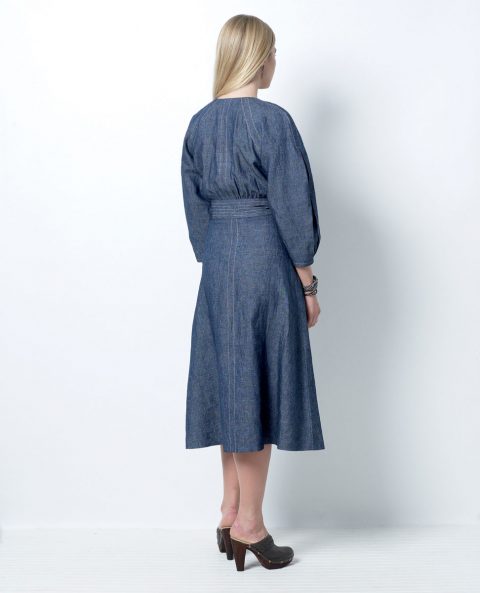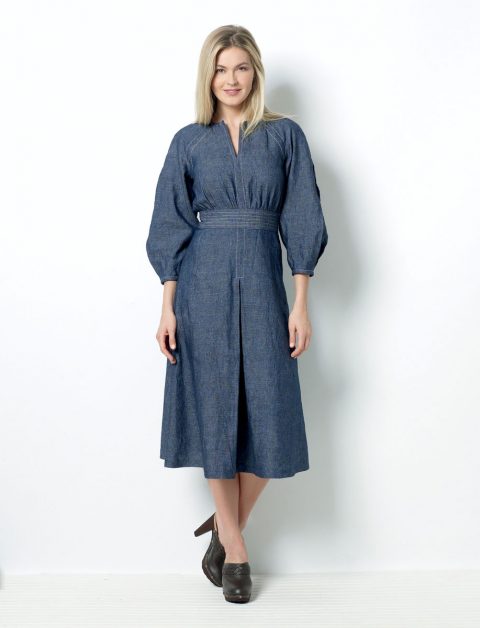 So what about fabrics? I don't have time this week to do my usual post with lots of fabric suggestions, but watch for linens (you know I love Gray Lines Linen for their many colors and weights), denim and chambray (always Robert Kaufman, my friends who make so many great options, especially the linen/cotton denim that I absolutely adore!), and even lightweight ponte, which I really want to try. Personally I'm leaning toward a lightweight dove-colored wool suiting fabric for this style.
Which fabric would you choose for this dress? You can find the pattern for B6482 right here. I hope you'll show us how it turns out! Post it to our Lisette Flickr group or use these hashtags on Instagram: #sewlisette #B6482. And don't forget you can find lots more inspiration on the B6482 Pinterest board as well. I'll keep adding to it as I see more things that I think will inspire you.