I'm happy to be able to introduce the first of our two new Lisette patterns for Summer 2016. These patterns are available now wherever Butterick patterns are sold.
One of the things I love about working with Butterick is that they're so open to ideas. Last year when I proposed swimwear, I assumed they don't include much swimwear for a reason. But they were more than happy to take the plunge (as it were).
So, here we go. Let me introduce you to Lisette for Butterick B6360: the Lisette swim dress/tankini.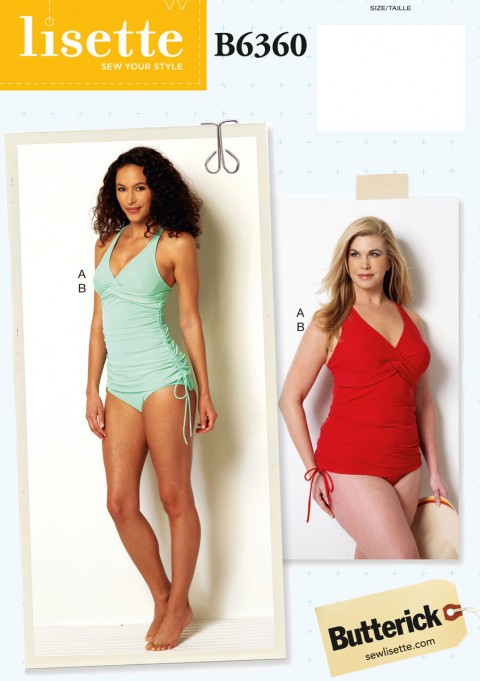 Never heard of a swim dress before? Neither had I. Or at least I hadn't heard of anyone wearing one in the past 100 years. As it turns out, there's a brand new type of swim dress out there, and it's quite versatile! It's meant to go from the water to the boardwalk/lunch/car without requiring a change of clothing. The top is long enough to cover your back side (is this our preferred word for bottom?), but it's cut to be feminine and flattering on top. Plus, it's made of quick-drying spandex, unlike those heavy wool numbers of yore. (I must admit, some of those 1920's wool swim dresses were cute. But really, unless you're going to a costume party, just No. So hot, so itchy, and they took so long to dry….)
Anyway, I thought it would be fun to add a drawstring to the sides of the swim dress so you can also choose to cinch it up and wear it as a tankini, which means you have two options here: Eliminate the drawstrings and casings if you want just the swim dress or include them if you want the option to cinch it up into a tankini. Easy-peasy, right?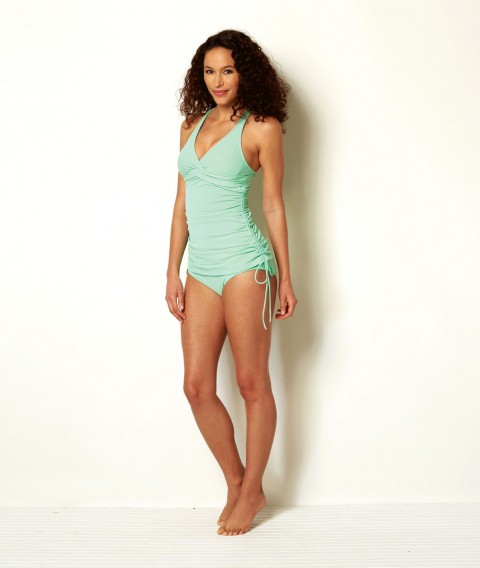 Also, this pattern comes in the full spectrum of women's sizes: Butterick sizes 8-24W! I'm always so, so happy when we can do this. This pattern is designed to be flattering and supportive, so if you're full-busted I think you'll be happy with this one.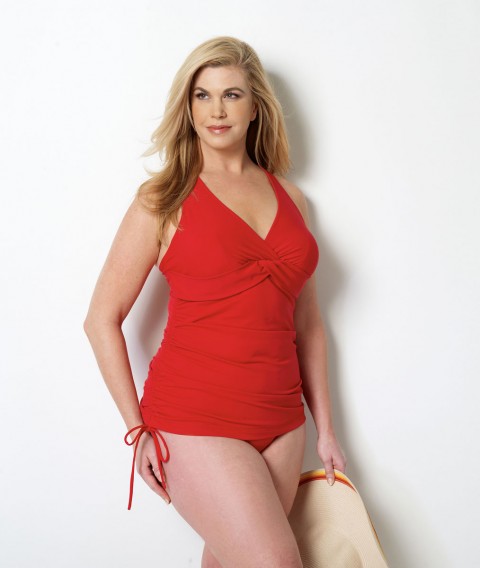 I like the little cutout below the bra hook in back. It lets you show a little skin without compromising on comfort and support. The pattern is constructed to include little pockets for removable cup inserts, too. Sometimes I wear them and sometimes I don't, and the beauty of this construction is that you can add and remove them on a whim.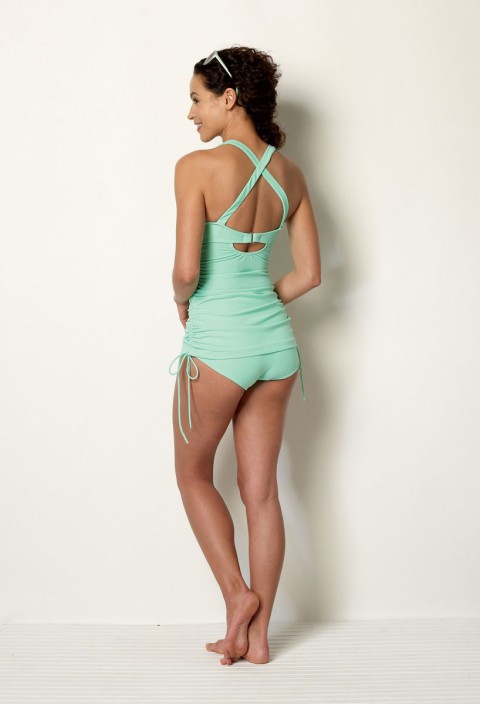 Seriously, I hope you'll have fun with this pattern. I'm really so pleased with how it turned out. And look how cute the back is! I hope you'll enjoy sewing the pattern.