I'm here today to introduce the second of our new swimwear patterns for Summer 2016. This one is Lisette for Butterick B6358. This is the swimsuit I've been dreaming of for a few seasons now.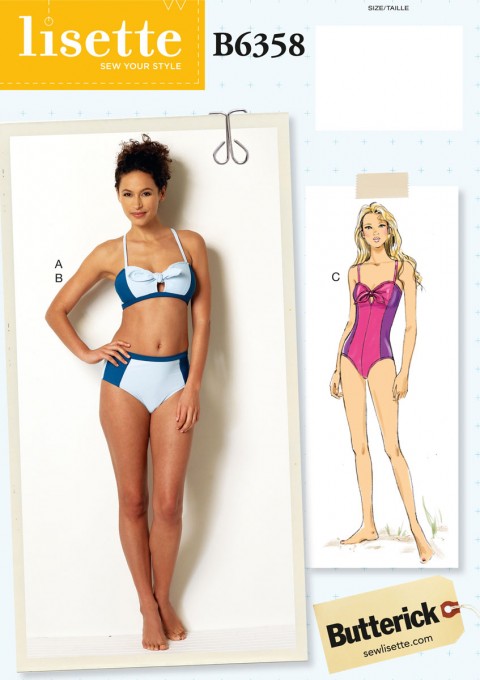 I wanted something with a little front tie detail, and I thought that it would be fun to add a color-blocking option as well. This pattern includes both a two-piece and one-piece style with the same details, and of course you can choose to sew either style as a solid or color-blocked version.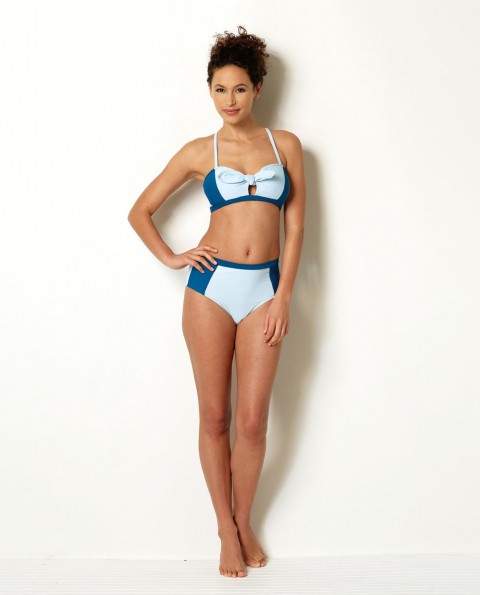 Remember that cute little cut-out at the back of the Lisette B6360 swimsuit pattern? I included it here too, but this time it's on the bottoms. The briefs have a higher waist which meant I could include that cute little cut-out and a bow at the back, instead of boring regular swim bottoms. A little flirty, I suppose you could say.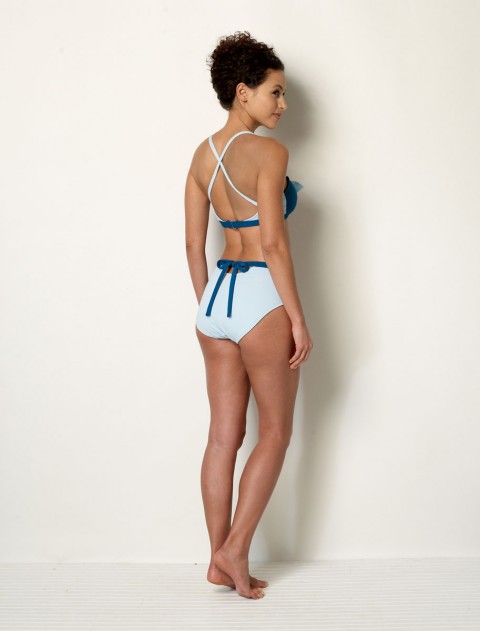 Oh, and the top has the removable cup inserts just like B6360. I kind of love the straps on both of these swimsuit pattern. There's elastic inside the fabric casing, so they look great but can also be adjusted for a perfect fit.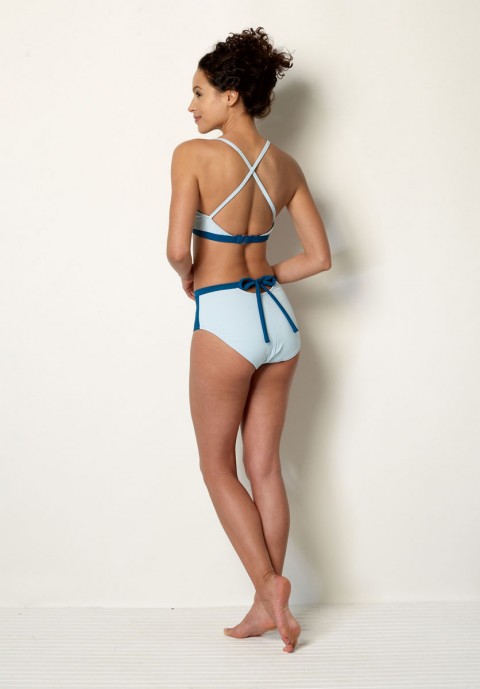 I'm seriously considering sewing both versions of this pattern. I haven't worn a one-piece in years, but this one I'll definitely wear. What about you?