It's the last day of the Lisette B6169 drapey dress sew-along! If you're just joining us, you'll want to start at Day 1. Today we'll be hemming the sleeve and the dress, and then you can wear it out tonight! I hope you'll post photos of your finished dress to the SewLisette Flickr group. It's always fun to see what you make with our patterns, and fellow sewists like to be inspired by your work too!
Here we go with just a few final steps.
Hems
26. Finish armhole edges with a 5/8" (1.5cm) NARROW HEM, squaring stitching at square. (I added a row of basting stitches 5/8″ from the cut edge of the sleeve to help as a folding guide.)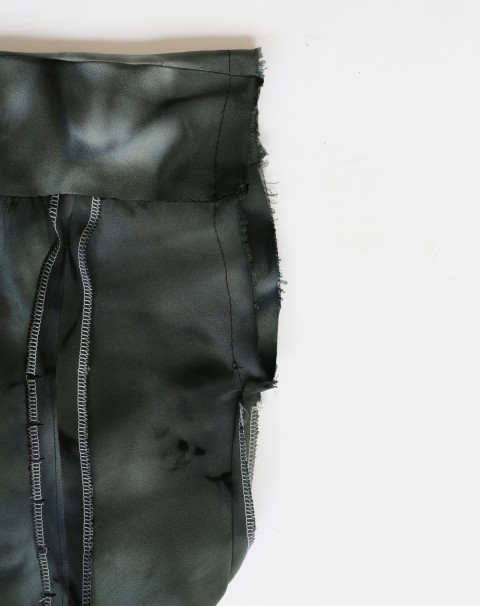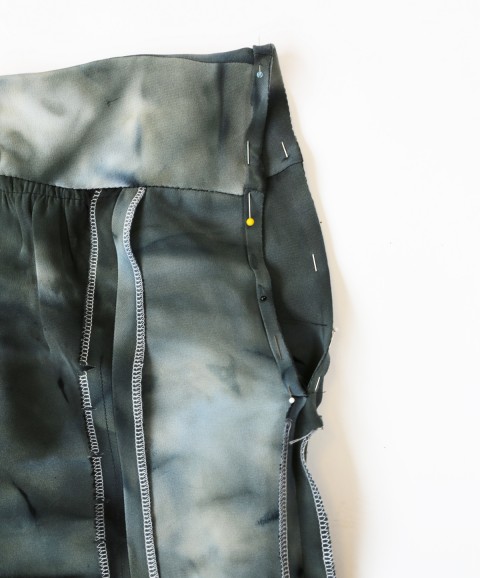 27. Stitch 1/4" (6mm) from lower edge of dress, using long machine stitches, as shown. Turn up a 5/8" (1.5cm) hem at lower edge of dress, turning under 1/4" (6mm) on raw edge. Pull thread to ease in fullness. Stitch. (Because of the thickness of my fabric, I chose to do a hand-rolled, hand-stitched hem. Again, do whatever works best for your fabric and your preferences. You'll also notice in the last photo of this post that my finished hem is much longer than the original pattern, and I made it straight with side vents for walking ease.)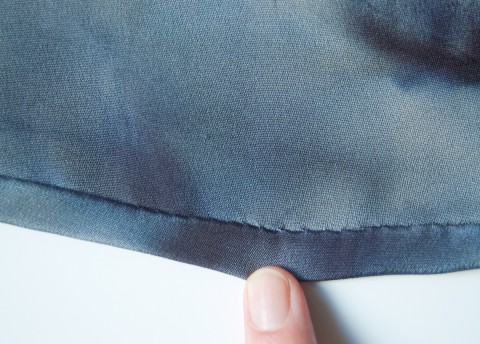 And here is my finished dress, complete with the vertiginous heels I wore to a fancy event  last week.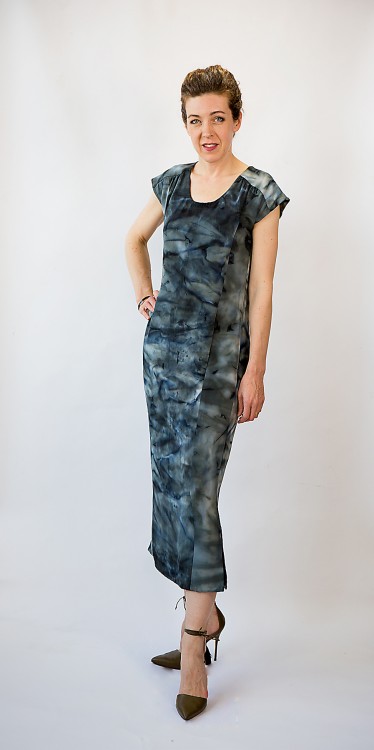 I can't wait to see how your dress turns out! Will you post a photo or two to the Flickr group?