Welcome to Day 3 of the Lisette B6169 drapey dress sew-along. If you're just joining us, you'll want to start at Day 1. Today we'll be sewing the belt for View B. If you're making View A you can sit back and relax and we'll carry on tomorrow. Or you might want to consider making the belt and not attaching it so you can wear the dress with and without the belt for extra versatility? It's up to you.
Since I didn't make the belt, for my View A dress, I'm using the illustrations from the guidesheet today.
Tie Ends B
12. For each tie end, stitch two BELT (20) sections together at center back.

13. Pin belt sections, right sides together, matching seams. Stitch, leaving an opening for turning. Trim seam allowances. (Trim the corners, especially! I also find that it helps to press the seam allowances open as much as possible before tuning the belt right side out in the next step. If you have a wooden dowel, you can insert it into the belt and use it to help you press the seam allowances over the dowel. Once you've done this it's a cinch to get a nice crease at the edge of the fabric in step 14, below.)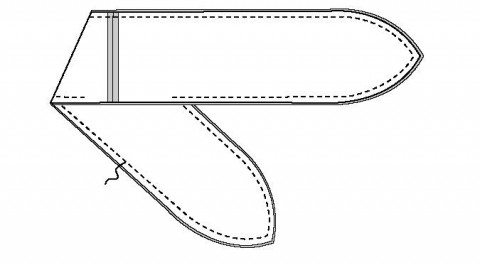 14. Turn right side out. Press. SLIPSTITCH opening edges together. (Use a point presser or a knitting needle to help coax those points to be nice and neat.)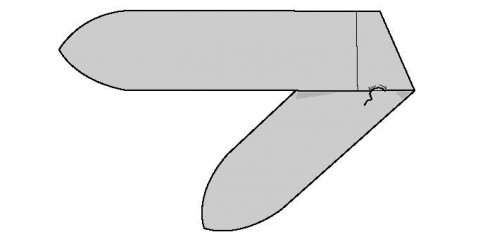 15. To gather belt, stitch 1/8" (3mm) on each side of seam, using long machine stitches.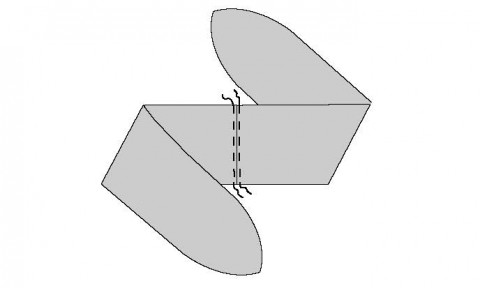 16. On outside, pin belt to back, matching centers and small circles. Adjust gathers. Secure thread ends. Stitch belt to back along center back and gathering lines, through all thicknesses. (This keeps the belt in place and helps the gathers to be even when you tie it.)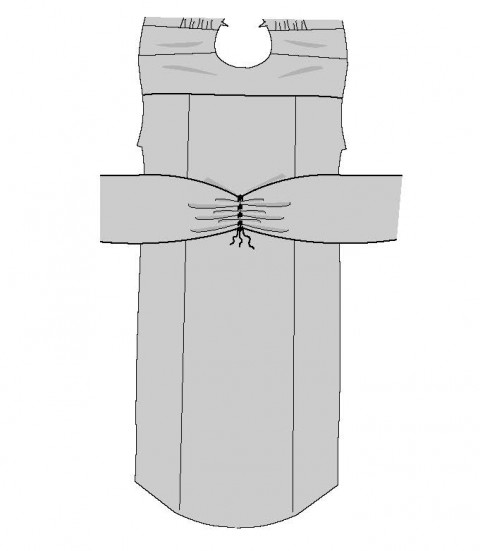 That was easy, right? Like I mentioned earlier, f you prefer you can always leave the belt unattached so you can wear the dress with or without the belt, but I think it looks really great when it's attached.
Tomorrow we'll finish the yoke and the neckline. I'll see you then!