This is the other half of the pattern we discussed last week, the cropped trousers from B6183. I think I say this about many of our patterns, but this is such a classic, versatile style. We haven't seen much in the wide-legged trouser department in the past decade or so, which is such a shame because it's a really flattering style for so many women. Think Katherine Hepburn's iconic style and it's always wide-legged trousers. These aren't quite as wide as Kate's, but they'll give you a really nice line and will look good on lots of bodies–not just the lanky angular type.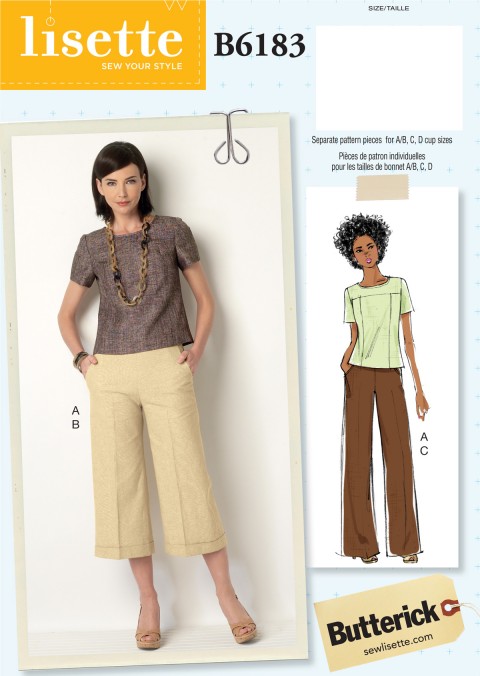 As with most clothes, this style is all about the proportions. When cropped, the hem should be at least a couple of inches above the ankle. You can go shorter with them, too, as you'll see below.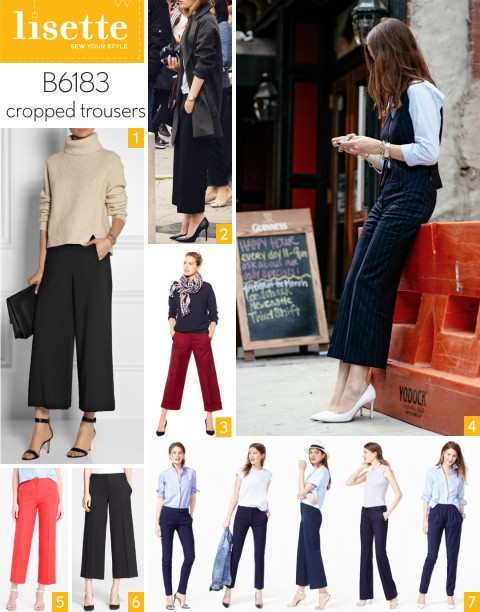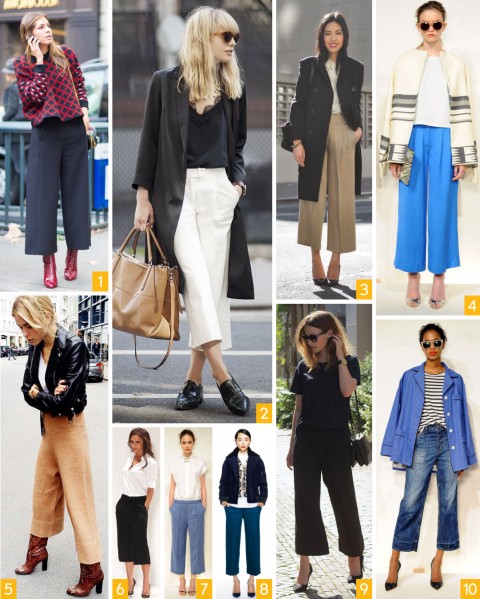 Are you noticing the shoes? A heel or a classic menswear-inspired brogue is the way to go here. You could do a ballet flat if you want, too.
And before I go, here's a darling pair of cropped trousers in bright blue for spring to show you that they work for curvy girls, too.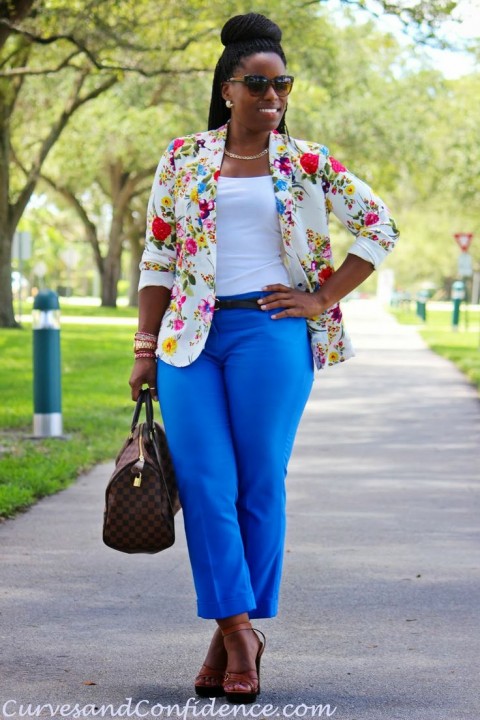 I'm sort of leaning toward an updated khaki for my first pair. Robert Kaufman makes this really interesting tropical bi-stretch fabric I want to try. (The color is less red in real life.) And I might tackle denim later. What do you think: neutrals or color for your trousers?