We were so excited this week to see the Lisette Passport Dress featured in a Wall Street Journal fashion feature! The piece profiles fashion worn by employees at one of our favorite cultural institutions, the New York Public Library.
As it happens, our friend Jessica is a librarian and an avid sewist. She makes a lot of her own clothing and she's done some really clever things, including converting Oliver + S patterns to make dresses for herself. I love what she did with the Passport Dress, and how she's wearing it more like a jumper with a blouse underneath. For this dress Jessica used a sturdy black cotton twill with a subtle silvery grey stripe.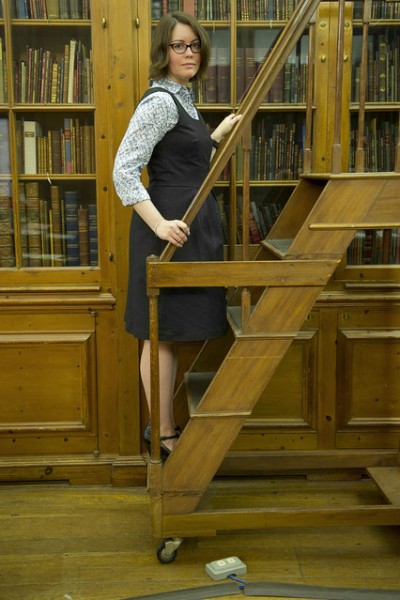 Click through to see the rest of the photos. Everyone looks great, and the men in this crowd really have it going on, don't they? It's nice to see that fashion has a place, even in the heady world of the library.