This tear sheet has been bouncing around in my design files for a while now, and recently I've started thinking about how I might make a similar style using the Diplomat Dress pattern and a soft-colored silk taffeta. Wouldn't it be beautiful?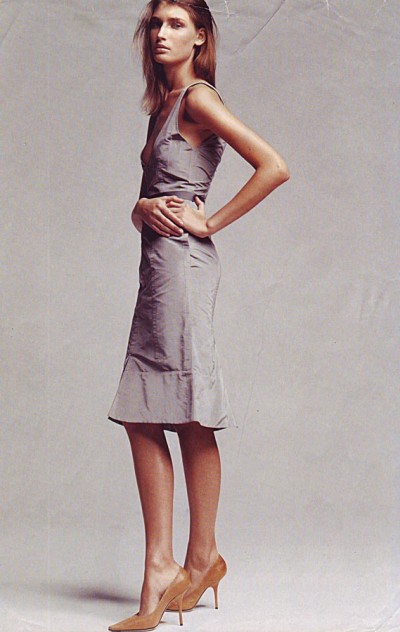 This dress is a dove-gray color, and I might look for something similar next time I'm at the fabric store. I plan to play up the seams with heavy top-stitching in a lighter shade. It could make a nice Easter dress, although I'll certainly wear it for lots of other events as well.
What are your sewing plans for this spring? Are you starting to think about Easter sewing?