One request I get all the time is for mother-daughter matching styles. I've never been too excited about the idea, but lately it's been growing on me, especially now that I've seen how thrilled my own daughter is when we dress alike, or nearly alike. (I'll talk more about this soon.)
This new Little Lisette style, Simplicity 1892, is my version of a mother-daughter dress.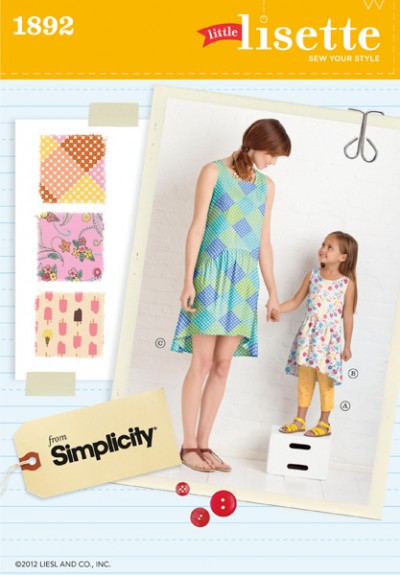 This design idea came to me a while ago as I was thinking about styles that would be appropriate for women and girls alike.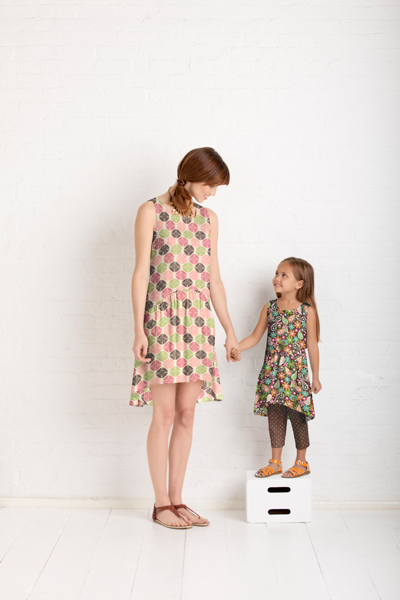 I think the high-low hem is a fun detail that keeps the style lighthearted and not too serious. I love this style with ballet shoes or little flat sandals.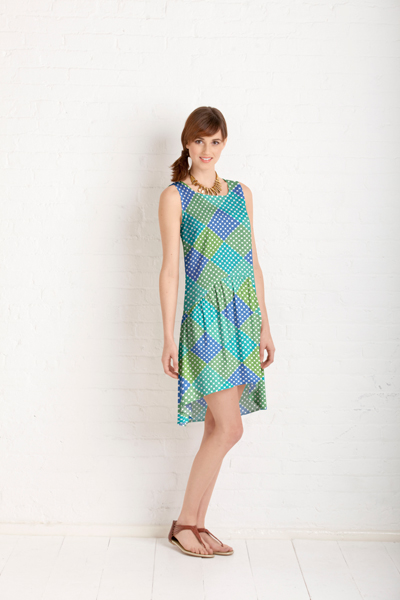 This is a casual summer dress, and the little pants for the girl help to pull the style back from being too matchy-matchy.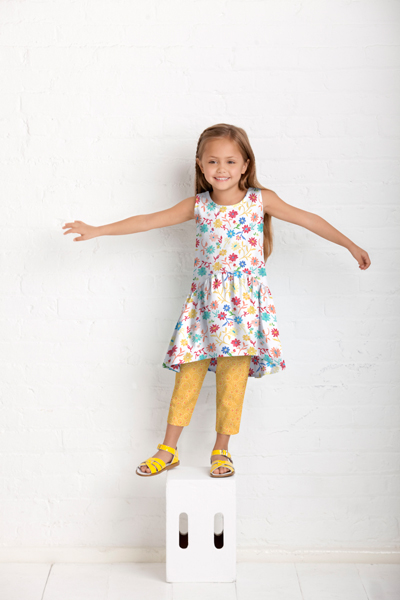 It's a very quick, easy style to sew and is perfect for highlighting a fun print because the lines are so simple. The Lisette and Little Lisette fabrics were at the top of my mind when I designed this style. I thought it best to let the fun florals and prints talk for themselves and keep the details to a minimum.
As always, I can't wait to see what you make with these patterns! I hope you'll post your photos to the Lisette Flickr group.