For those of your living in Australia, we're happy to announce that Lisette fabrics are now available at all Spotlight stores! Yesterday was the official "in store" date for the line, so you should begin seeing the collection hit shelves at your local Spotlight over the next few days.
Spotlight is debuting the Lisette collection for the Australian market with our Spring 2012 line (which is also available at all Jo-Ann stores in the USA) and with a selection of the most popular items from our Fall 2011 collection. In all stores you'll see sample Lisette garments made from the new Lisette fabrics, and coming soon you should see some special promotion in the pattern section featuring the Lisette patterns as well.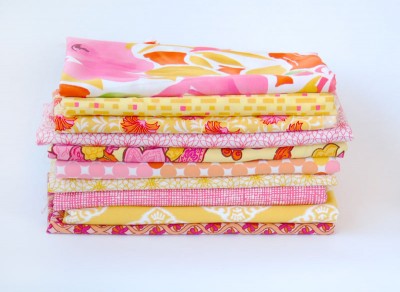 To help launch the line, Spotlight has published a nice little interview with Liesl in the current issue (issue #6) of Get Creative Quarterly.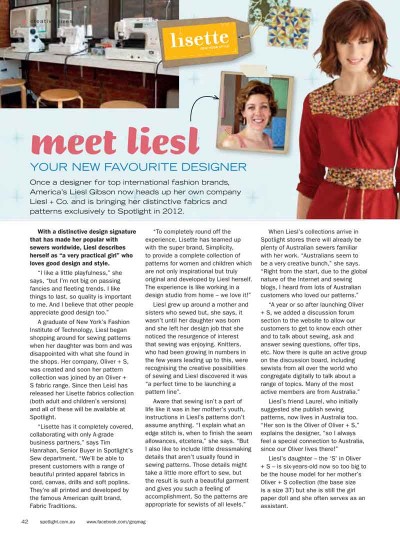 You can pick up a copy at your favorite Spotlight, or download the interview here.