Scarves are a fashion essential these days, and it's so easy to make the two simple styles that I showed you recently with a cotton lawn fabric. Lawn is lightweight and crisp, so it has just the right amount of body and drape to make a beautiful scarf. Plus, lawn is just sheer enough that the print shows up nicely on the wrong side of the fabric, which means that you don't need to back the scarf. It's just a single layer.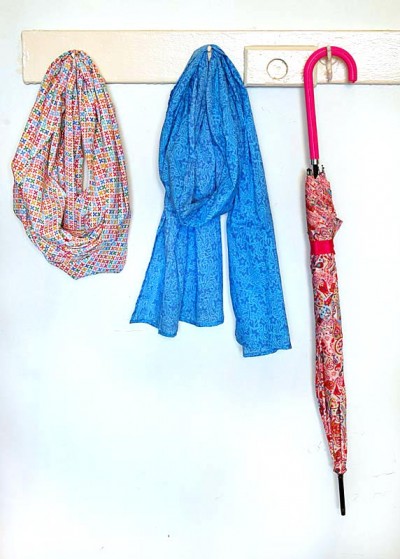 To make both styles of these scarves you'll need two yards of fabric. But you'll only need half of the width, so you can actually make two scarves from the two yards.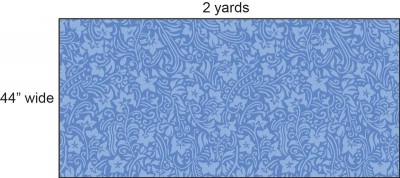 To begin, trim the selvedges from each edge, and cut or tear the fabric in half lengthwise.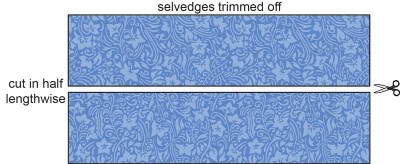 Rectangular Scarf
For the rectangular scarf, simple fold each edge of one rectangle to the wrong side twice, each time by 1/4″ If you want to be very accurate in your folding and pressing, you can run a basting stitch 1/2″ from the raw edge of the fabric and fold and press the cut edge the first time so it meets the basting. Then fold and press again, this time using the basting as the folding line. Edgestitch the innermost fold, and remove the basting stitches to finish the scarf.

Infinity Scarf
For the infinity scarf join the two short ends of the rectangle with a French seam. To make a French seam, first pin the short edges with wrong sides together and stitch with a 1/4″ seam.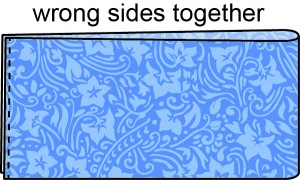 Then press the seam open and trim the seam allowances to 1/8″ (half of the 1/4″ width) before folding the seam so the right sides are together. This time stitch the short ends with a 1/4″ seam to encase the raw edges and give the seam a clean finish inside and out. (Aren't French seams easy and neat?)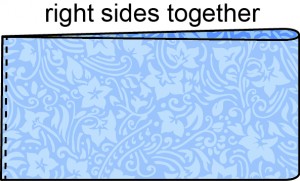 Now the scarf is a tube shape, and you can finish the scarf by folding and pressing the long edges twice to the wrong side, each time by 1/4″, just as we did for the rectangular scarf. Edgestitch the innermost fold to finish each side of the scarf.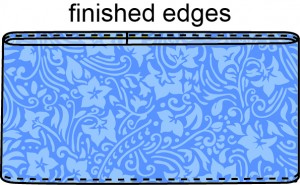 Easy, right? Enjoy your scarves!