Even though it's a cold and blustery day in Brooklyn today, we are celebrating spring in the studio with the arrival of the new Lisette fabric collection. I made up the Market Dress in a beautiful sheer cotton lawn featuring an Indian-inspired pattern with red, pinks, and oranges. The slightly faded colors make it look like a vintage Indian dress I picked up on my travels. I decided to skip the ruffle on the sleeves and just do a narrow sleeve hem instead. Since it's cold outside, I paired the dress with skinny jeans, red pumps, and a sari-inspired scarf.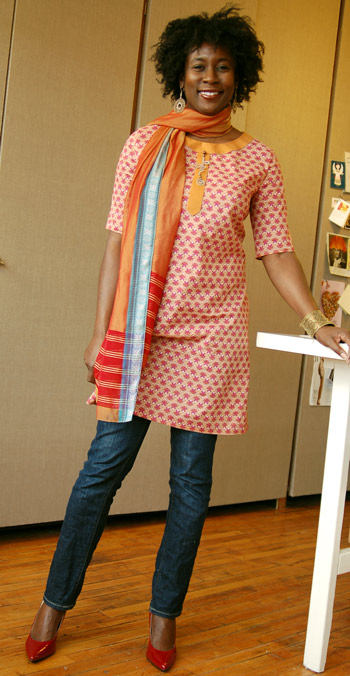 I used a pendant made of hammered metal and some beads to embellish the placket instead of buttons in keeping with the ethnic inspiration. The placket is a great place to add your own personal style to the pattern. You could feature machine or hand embroidery, bead embroidery, vintage buttons, or a fabulous brooch. The possibilities are endless!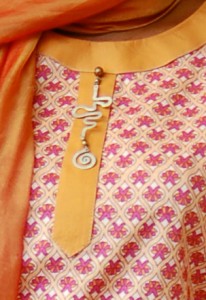 I can't wait to see what you make with the new spring fabric collection!