I love the start of a new year because I'm a big fan of making resolutions. During the first week of January everything seems possible because I have a whole year to accomplish something. In addition to making general resolutions (i.e., spend more time at the gym), I also make sewing resolutions as a way to motivate myself to gain new skills and broaden my sewing repertoire.
In past years my sewing resolutions have included making all my clothes for the entire year and not buying any new clothes (I did it!), and sewing down my fabric stash before buying more fabric (still working on that one). For 2012 I have three sewing resolutions:
1.Sew the perfect pair of pants – This is the year that I'm going to get over my pant  fitting phobia and make an awesome pair of pants. The Portfolio pant pattern is already on my list.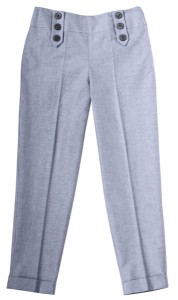 2.Sew from my collection of vintage patterns – A couple years ago I inherited my grandmother's extensive vintage pattern collection that includes patterns from the 1940's to the 1980's. The patterns will require some fitting alterations to work for me so I always put off making them, but this is the year I pull them out and sew a few of them up in contemporary fabrics. It will be a great way to hone my pattern alteration skills. I can't wait to make this Pauline Trigere pattern for spring.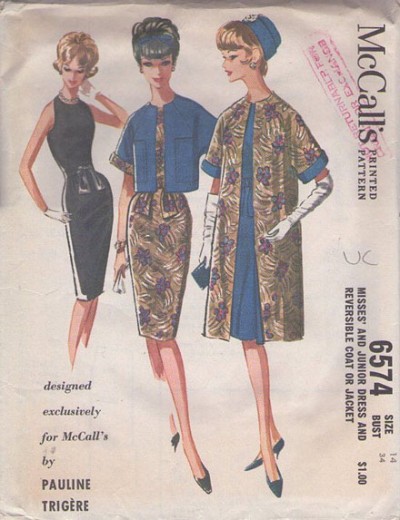 3. Make a quilt – I've always been primarily an apparel sewer but this year I'm going to break out of my comfort zone and make a full-size modern quilt. It will be a great way to use up my fabric stash and learn some new techniques. This quilt by Denyse Schmidt is exactly the inspiration I need to get motivated!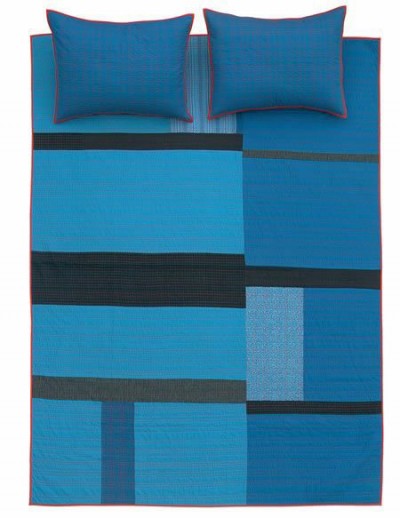 Whew! Okay that's pretty ambitious, but I have a whole year, right! What are your sewing goals for 2012? Let us know in the comments. This is the year to learn something new and get creative!