Our friend Jeanne is back again this week with another great Itinerary Dress. Can you tell we're really loving the versatility of this pattern lately?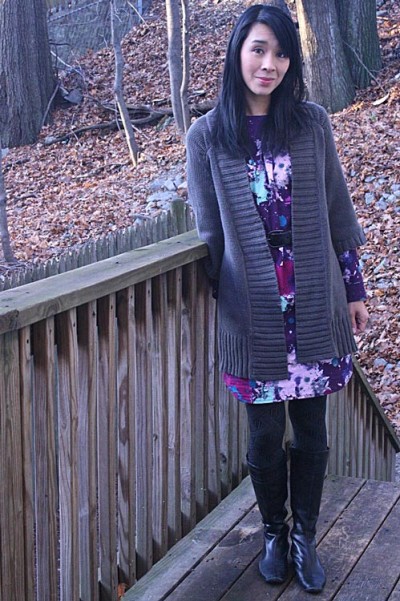 Here's what Jeanne has to say:
"My work wardrobe consists of way too many garments in various shades of gray and black. In attempt to add bold splashes of color to my fall and winter wardrobe, I used a fun drop-cloth printed, cotton fabric when I made this Itinerary Dress. I styled it with a gray bell-sleeved cardigan, a black leather saddle belt, black and gray patterned tights, and black boots. This Itinerary Dress has proven to be a bold, yet versatile, addition to my wardrobe. Now that the colder weather has finally hit, I'll be wearing this dress with leggings for a bit of extra warmth."
Have a wonderful holiday!