Thank you for joining us for this first year with Lisette! To celebrate our first holiday season, we've made you a little gift.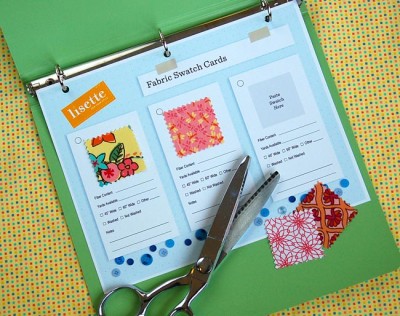 This swatch card set will help you to organize your fabrics. Print out as many as you like, and attach a swatch in the indicated spots to help you remember what fabric you own, how much of it, and to help with matching buttons or thread. You can either cut out the cards and attach them with a ring or put them in a 3-ring binder and take it along when you shop.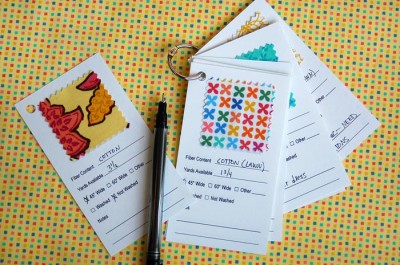 You can download the free PDF file from our website.
Either way you use them, we hope 2011 has been a great year for you, and we look forward to sewing with you more in 2012.