As the days here in North America get shorter and we prepare for winter, we're spending less time outside and more time time wrapped up in heavy coats and scarves. It's difficult to get a dose of fashion inspiration when you can't see people's clothing under their outerwear, isn't it? The shorter daylight hours also mean it can be more challenging to feel inspired and creative.
When I need a little dose of fashion inspiration, I often turn to my favorite style blogs and websites. I thought I'd share a few of them with you.
What I Saw Today is a blog by Richard Haines, a clothing designer turned illustrator. I love his beautiful, spontaneous fashion drawings. He has a wonderful eye for the exaggerated pose and gesture.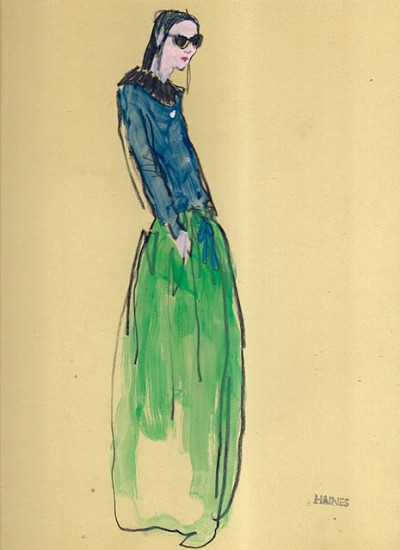 Scott Schumann takes fabulous photos of people with style on the street and posts them to his site, The Sartorialist. I love to see how people put together their ensembles for the day, and I often find inspiration in color combinations, silhouettes, or just a different way of putting together items I wouldn't otherwise have considered pairing.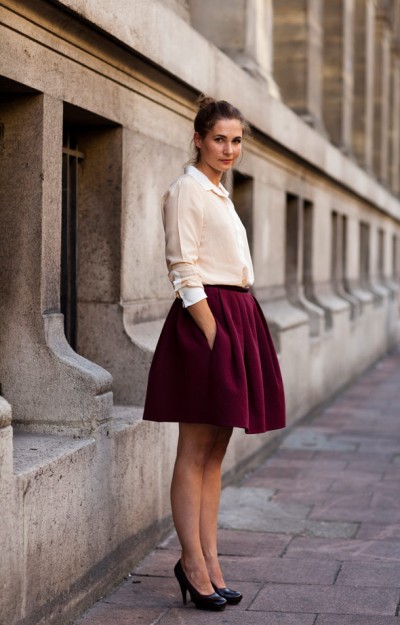 Ari Seth Cohen chronicles the individual style of women of a certain age at Advanced Style. These women have each found a style that works best for themselves, and they look fabulous for it.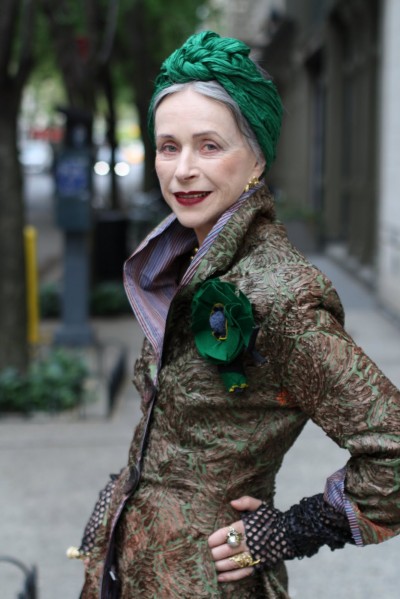 Artist Jeana Sohn visits the closets of "creative, inspiring and stylish" women for her blog, Closet Visit. There must be a bit of voyeur in me, because I love to see the variety of shoes and jewelry each woman owns and how she pulls it all together for her own look.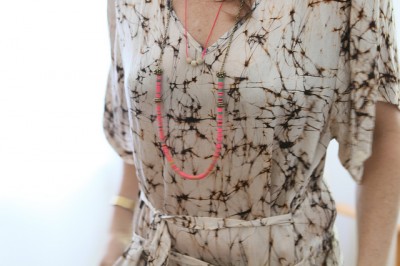 Stylist Cassandra LaValle is behind Coco + Kelley, where she blogs about fashion, interior design, and all things glamorous and enticing.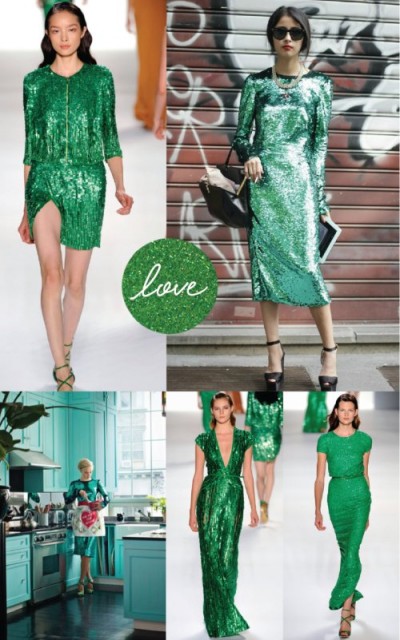 There are so many wonderful and inspirational blogs and sites out there, it's hard to pick just a few. I'll feature more in the future. Do you have any favorites you'd like to mention?