I had some fun messing around with the Continental Blouse pattern the other day. I wanted to make a really casual, relaxed summer blouse and decided to loosen up the pattern a bit for a different look to the pattern.
I used one of the new Little Lisette sateen prints. (I love this one. It's inspired by Indian block prints and has a playful feel but is certainly sophisticated enough the adults).
These photos were taken by my 6-year-old on our way out to the studio the other day. She's not a bad photographer, is she?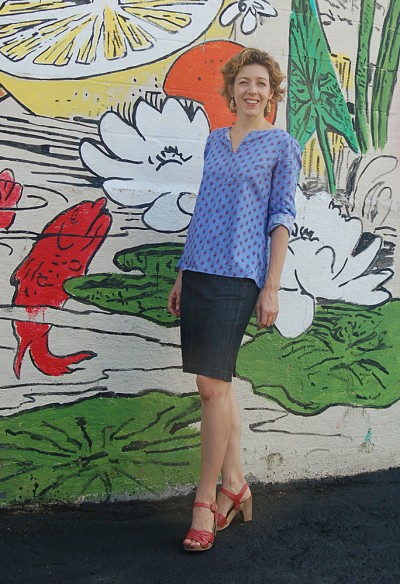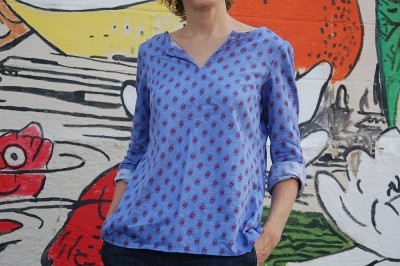 I'll give you some details on the changes I made soon so you can make them yourself if you're interested.