At long last, here are some additional photos of the fall Lisette fabrics and patterns. With me wearing then, again. (I'm no model, but I really wanted to show you what I've been sewing so you can see some additional views of the patterns and the fabric. We shot these quickly in the studio at the end of a busy day, so….)
This is the Continental pattern, Simplicity 2059, which includes a dress, blouse, and skirt. I want to show you the dress first.
I like this style because it's very easy and comfortable but can also be dressed up. I made this dress in the floral sateen from the fall Lisette fabric collection and wore it with the self belt.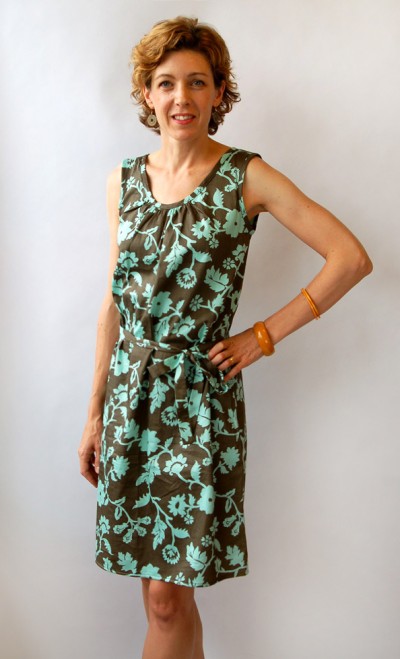 And here it is again, made up in handkerchief linen and worn with a leather belt.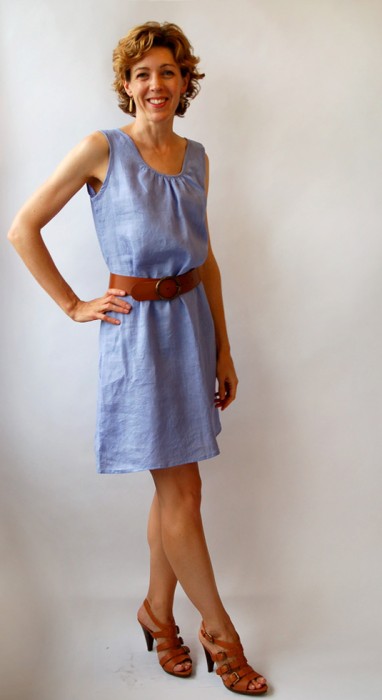 I also like this pattern because it can be layered when the weather turns cool. I wore this style all last winter, layered over turtlenecks, tights, and tall boots. It look great worn with jeans, too, so it's very versatile.
The blouse and skirt patterns in this package are also very simple, straightforward styles that are quick to sew and easy to wear. Here they are also made from this season's Lisette fabrics, the blouse from our delicate floral lawn and the skirt made from my favorite of all our fabrics, the lightweight canvas in an ikat print.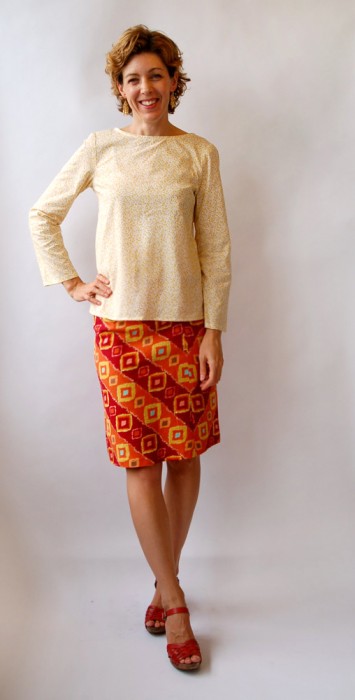 The blouse is such a relaxed, fun style that's very simple and minimalist from the front, with the surprise of the cute gathered detail in the back. And the bias-cut, A-line skirt is flattering on nearly everyone. I love the asymmetrical seam where the two sides join for a mitered stripe effect.
I hope these photos provide you some inspiration and that you'll share what you make from this pattern in the Lisette Flickr group.