I promised to show you another book about fitting and alterations a while ago, and then we got so busy over the spring that all blog posts got pushed to the side for a while. But here it is, at long last.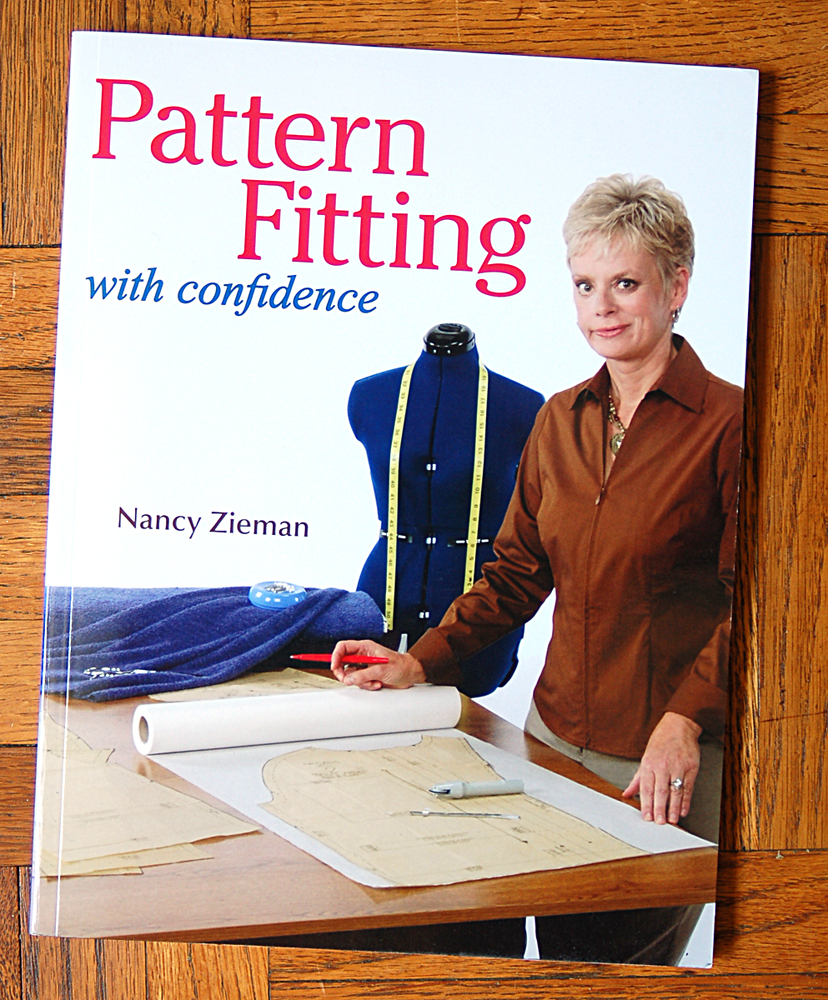 Pattern Fitting with Confidence is a Nancy Zieman book (you almost certainly know Nancy or have heard of her from her popular PBS show, "Sewing With Nancy") published in 2009. You'll notice right away that the inside of the book looks more contemporary and attractive than our previously reviewed favorite, Fit for Real People, with illustrations instead of photographs that look out-of-date quickly. Another advantage of using illustrations is that it can demonstrate the tell-tale signs of a poor fit more clearly than a photograph. Puckers and lines are very well-defined in the illustrations and can help you to identify where your own fit problems come from. Fit issues can sometime be deceiving, so it helps to have a guide like this to help establish whether the issue is–for example, broad shoulders or square shoulders. A good illustration can help to clarify the real source of the issue.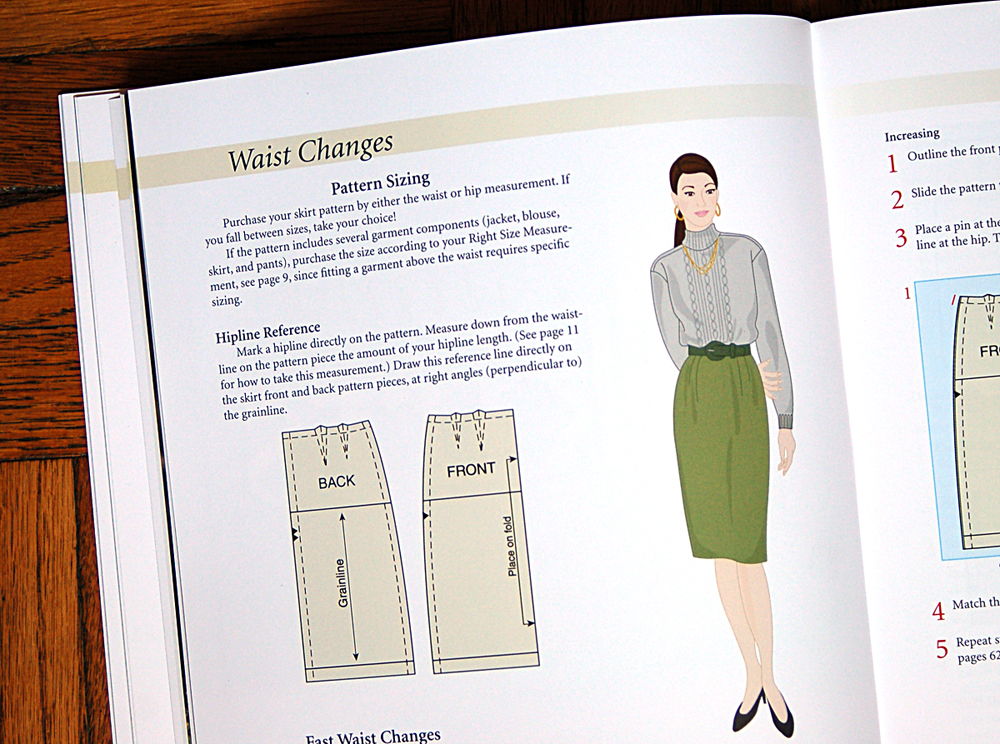 This book takes a very different approach to fitting than Fit for Real People. I would describe it as a flat pattern approach that is similar to manipulations used in patternmaking. For each issue, a series of illustrations and instructions explain how to trace and adjust the pattern without altering the original pattern pieces themselves, giving you a new, adjusted pattern piece. You'll still need to make a muslin in order to check the fit and probably to determine which adjustments need to be made before you begin to correct the pattern, but you won't be altering your original pattern pieces. Instead, you make new, corrected pieces by trading and manipulating the original pattern pieces.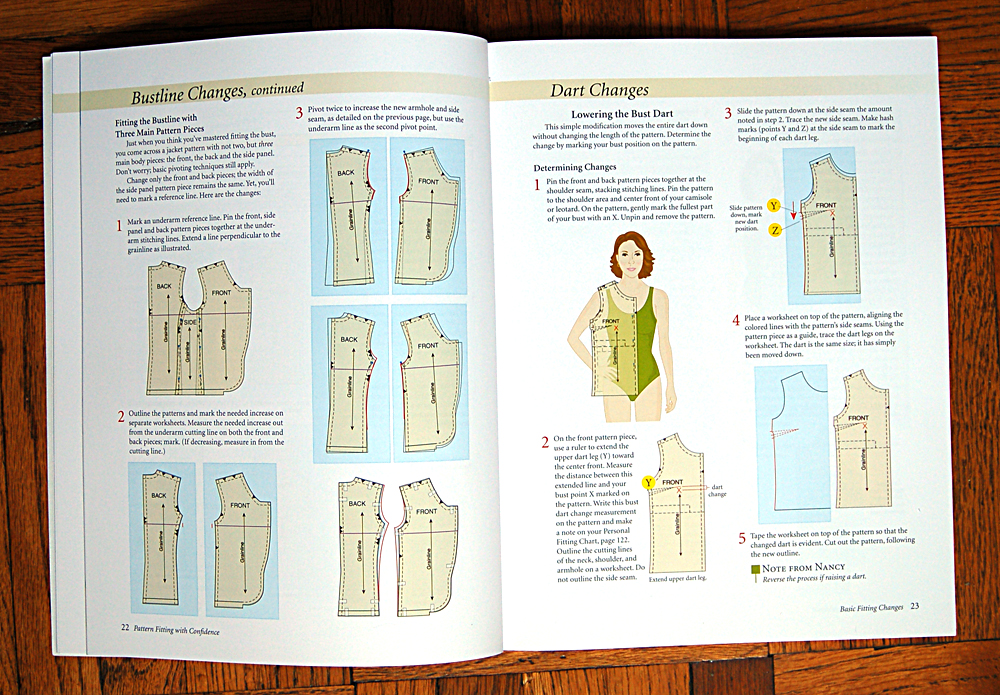 I like the techniques used in this book and think it's a very clear guide for making adjustments. This is a straight-forward method that can serve as a quick reference as well as a more in-depth workbook. Personally, I would probably use a combination of the techniques in this book with the more immediate (but messier and doesn't preserve your original pattern) alterations in Fit for Real People.
I would be curious to hear what your experiences with these books are. Have you tried either or both of them, and do you have a favorite? Has one technique worked better for you than another?