You've been asking questions and are eager to see more views from the spring Lisette patterns. So here we go.
We made these samples to test the patterns when we were writing the instructions, so you'll see that they haven't been fit perfectly to me. I hope, however, these photos will let you see some of the details and additional views or options offered in each pattern. And let's just say up front that I'm no professional model and don't feel terribly comfortable in front of the camera, so be gentle with me, ok?
With all that said, here are the photos.
This is the Passport dress made from a heavy cotton. We were testing a few options for the darts when we made this dress, so if you look closely (please don't look too closely) the darts are uneven. They won't be uneven on your dress. Obviously, when I make this dress for myself I'll need to add some length in the torso. And I don't have much in the way of a bust, so adjustments will be made in that area, too.
This Passport jacket is made from a heavy cotton herringbone fabric.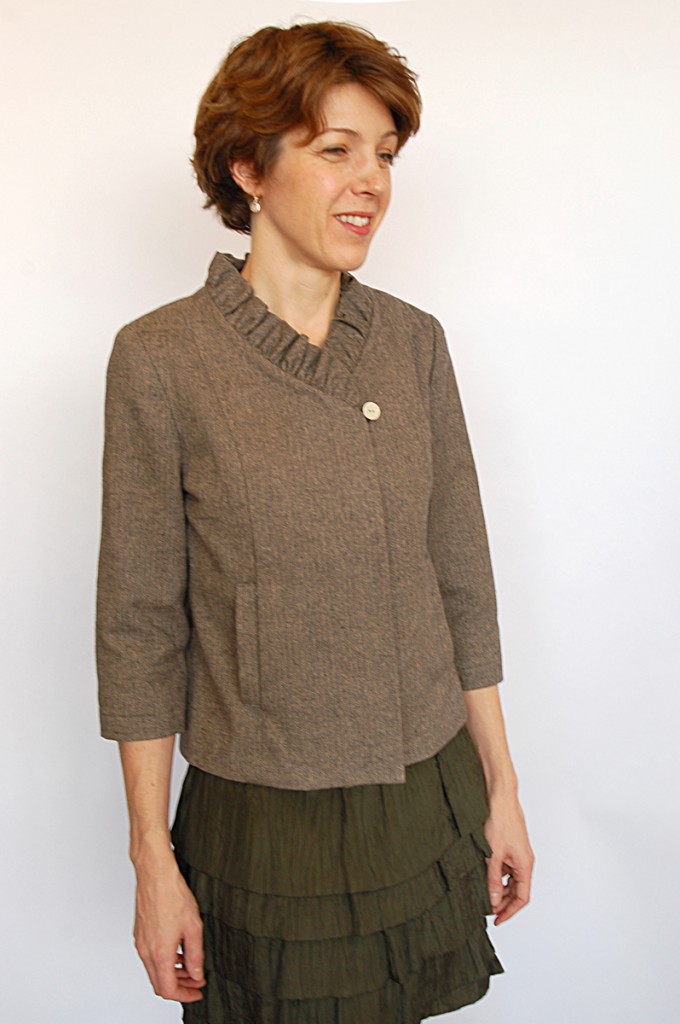 Here is the Market tunic made from iridescent silk dupioni. When I make this for myself I'll add 2″ to the length and 1″ to the sleeves to accomodate my proportions.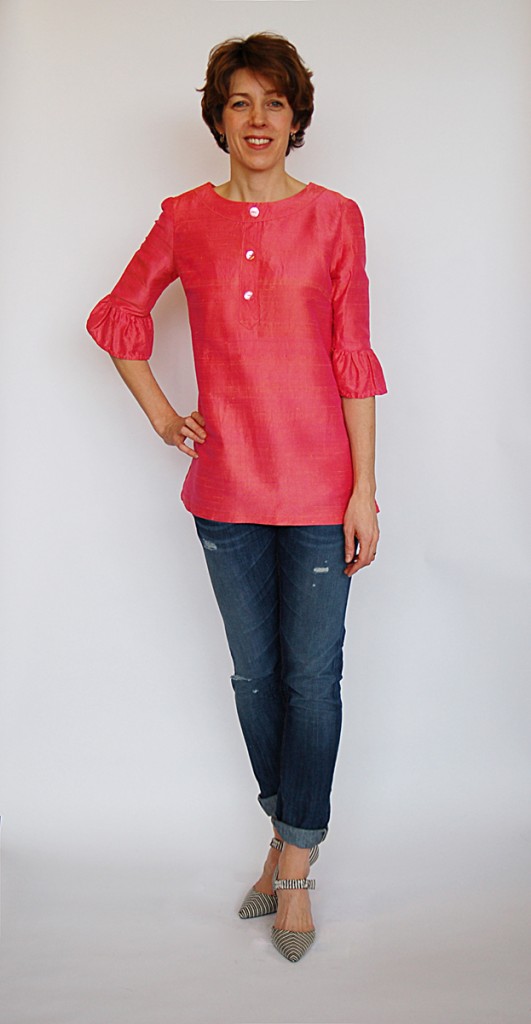 This is the Market skirt in View A with kick pleats and button tabs, made from a yarn-dyed cotton ticking.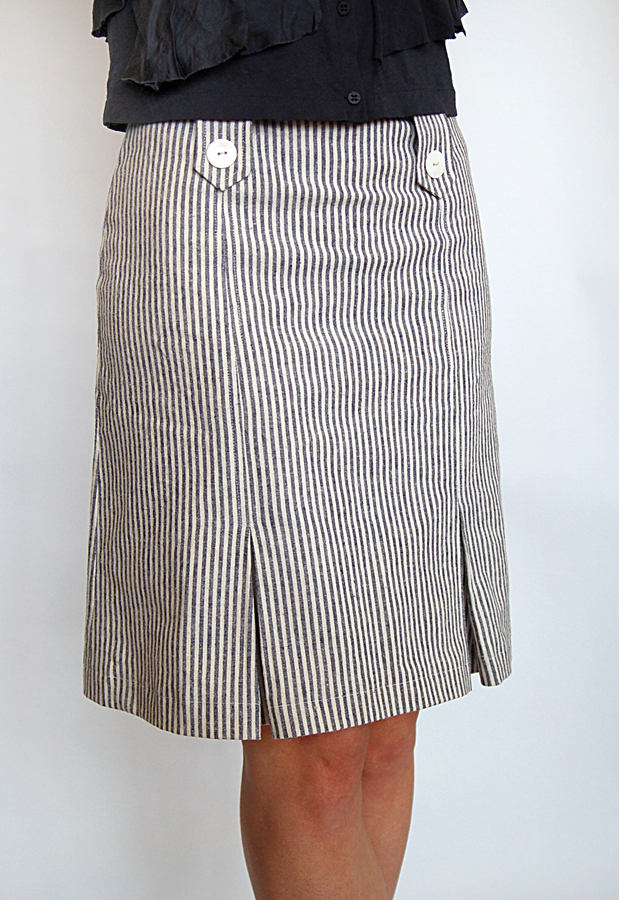 And I've told you I like the Traveler dress as a tunic and a dress. Here is the tunic length with the band collar, including the pockets from View A and worn without the belt.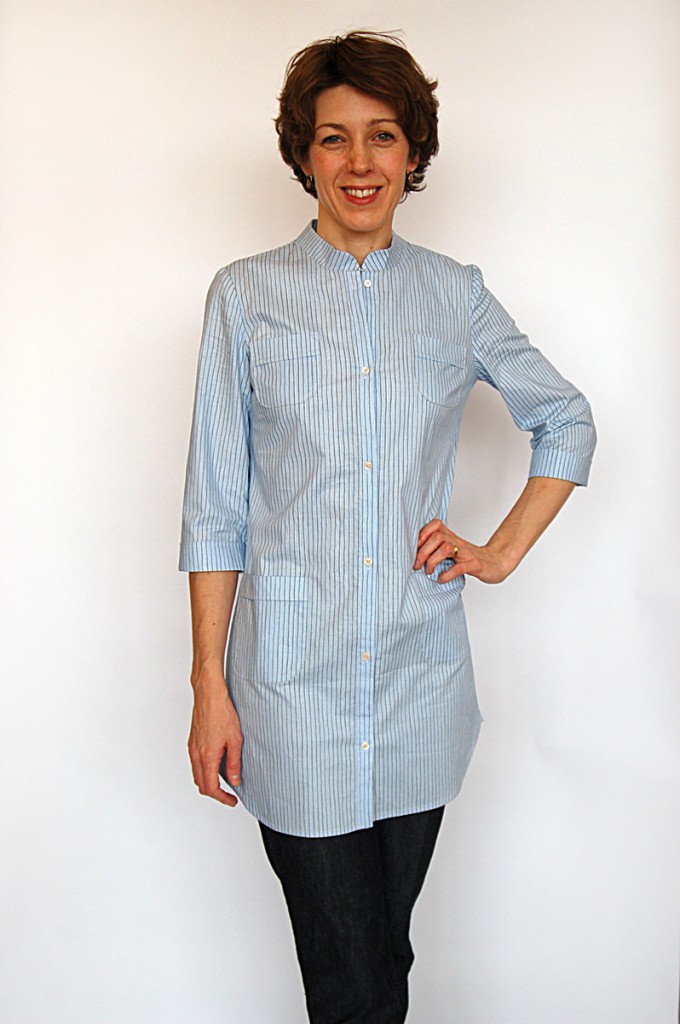 Here is View B, the more fitted dress.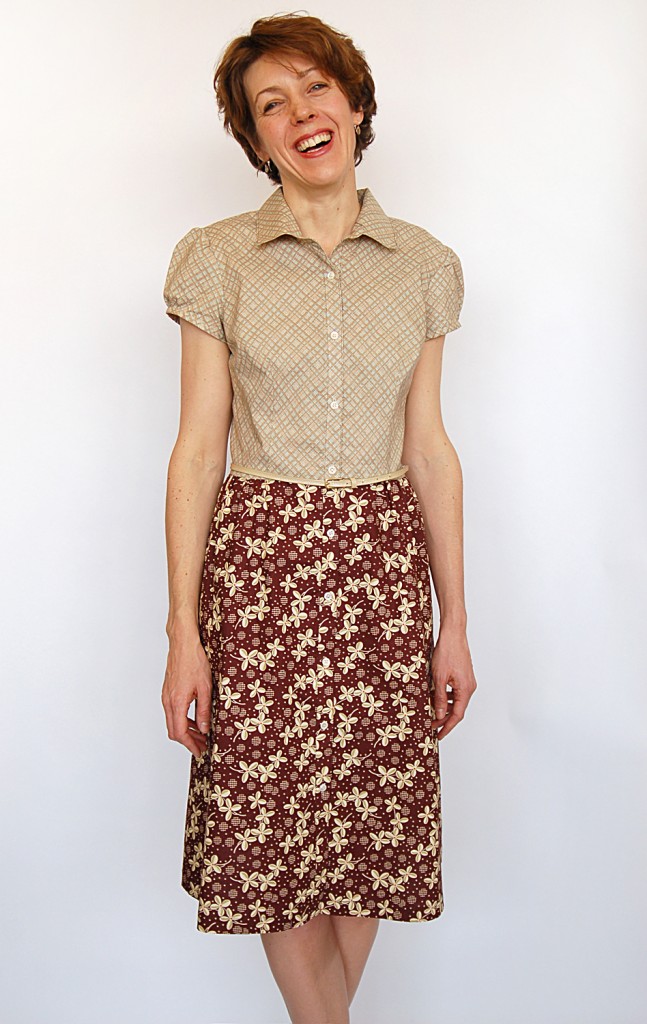 This is what I plan to wear all spring and summer: the Portfolio tunic.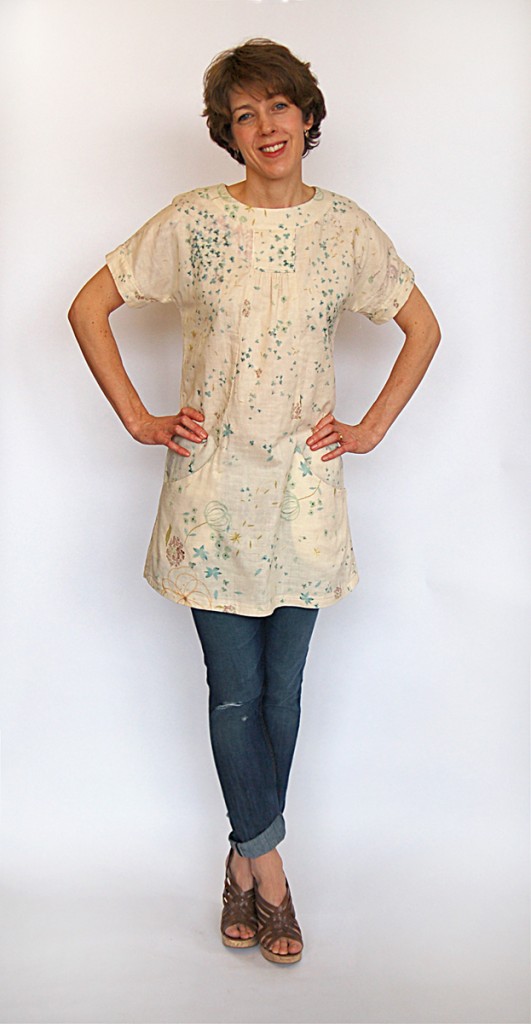 And here is the Portfolio dress.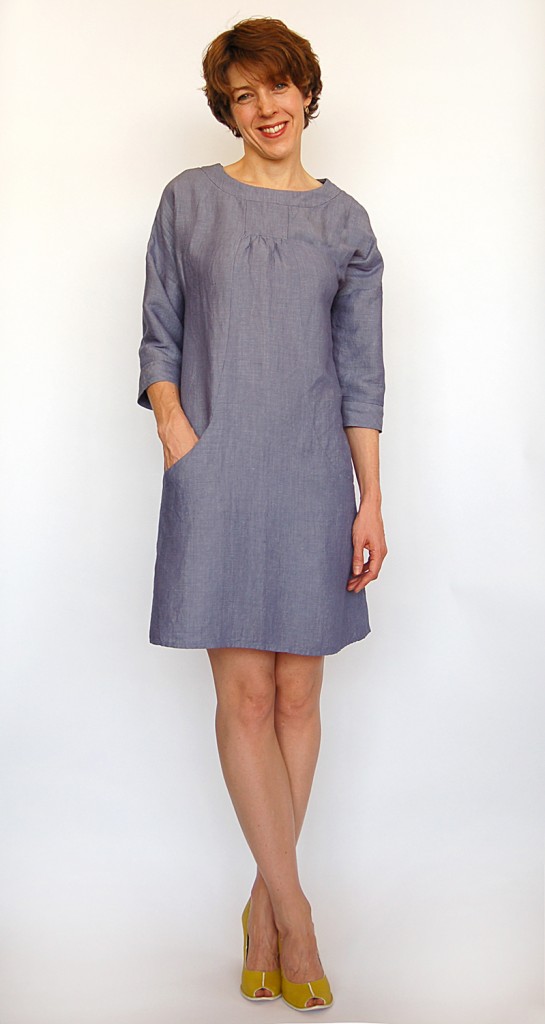 I hope these photos help you visualize what you can do with the patterns and inspire you to start planning some new spring and summer pieces for yourself.
I'm looking forward to seeing how you make these styles your own. When you've sewn a Lisette style, why don't you join those who have already started and post a photo to the Lisette Flickr group. It's always great to see the results of what everyone is making.