I don't know about you, but I'm a blazer girl. A good blazer can do so much for your wardrobe, and they're not just for the corporate world. We're not talking suits here, although I'm a big fan of a good suit and wore many back in my corporate days. I'm talking about the blazer as a wardrobe essential, the item that can transform anything worn with it. A blazer worn over a T-shirt and jeans looks so much more stylish and chic and elevates the entire outfit. Worn over a cute little floral dress it can add stylish warmth layer and also bring a little bit of masculine tailoring to a feminine style. It's also a great seasonal transitional item!
So here's a little classic blazer with a twist for you. Introducing the new Lisette B6641 blazer pattern.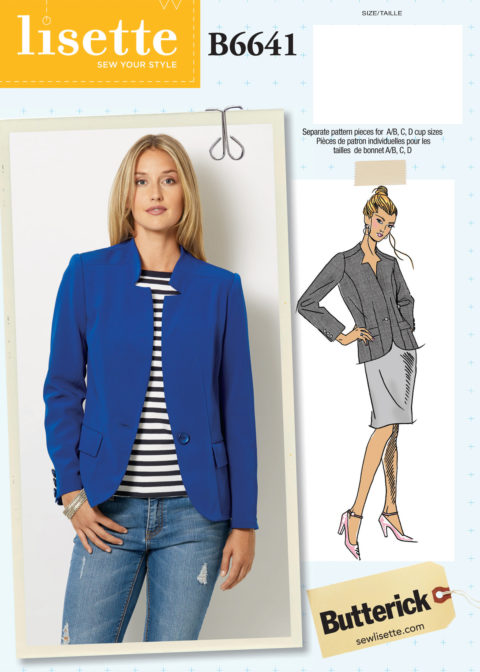 This is a classic boy-cut blazer but with a turned-up collar that changes that whole notched-collar concept into something much more interesting and exciting while framing your face at the same time. And I know you'll be excited to hear that this pattern includes princess seams and cup sizes so the challenges of getting a good fit are already handled for you.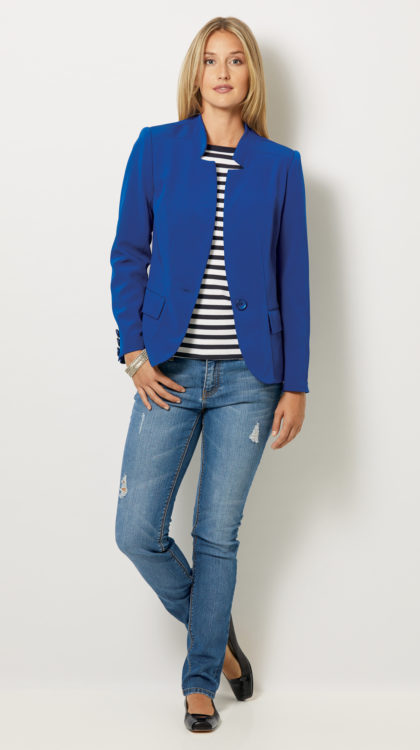 I like the darts, seams, and vent at the back, too. Isn't it elegant?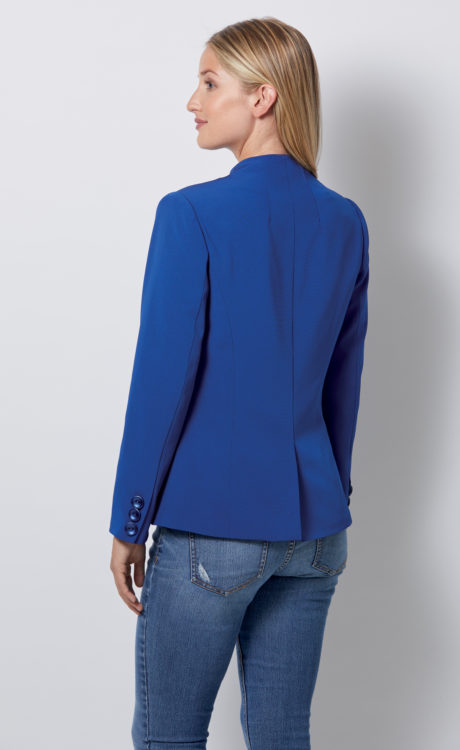 For fabrics, you'll want to consider wool suiting (obviously) and flannel, denim or chambray, velvet or velveteen, cotton twill, gabardine, linen, brocade. So many options!
You can pick up a copy of B6641 in the Oliver + S shop, and obviously I'm going to want to see how it turns out so tag it #sewlisette and #B6641 on Instagram so we can all admire, will you? And here's the link to our Lisette for Butterick B6641 Pinterest board for these and more inspiration photos. Have fun with this one!